Published November 21,2023
Subscribe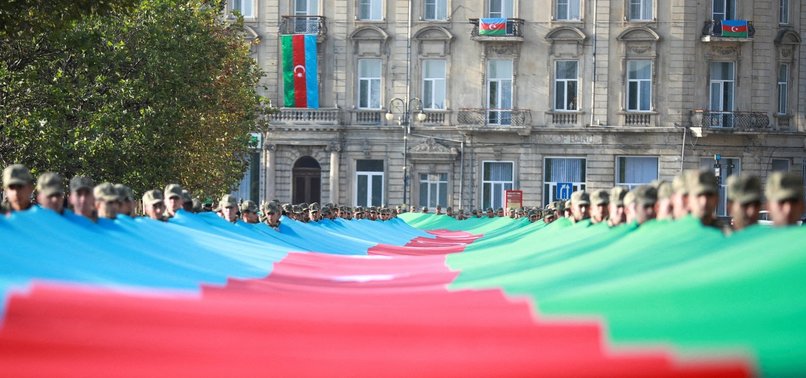 Azerbaijani troops carry a giant flag during a procession marking the anniversary of the end of the 2020 war over Karabakh, in Baku, Azerbaijan, Nov. 8, 2021. (REUTERS File Photo)
Azerbaijan's foreign ministry invited Armenia on Tuesday to take part in peace talks that it said could be held at the border between the two countries or in another location.
In a statement, the ministry urged Armenia "to avoid new unnecessary delays" and resume negotiations.
"Responsibility for the continuation of the peace process, including the selection of a mutually acceptable venue, or a decision to meet at the state border, belongs to the two countries," the ministry said.
Earlier, a foreign policy adviser to Azerbaijani President Ilham Aliyev told Reuters that talks should take place on a bilateral basis, without the need for Western mediation. In the past, the European Union and the United States have tried unsuccessfully to persuade the two sides to reach a peace deal.
After three decades of conflict since the collapse of the Soviet Union, Azerbaijan is strongly placed to secure an advantageous settlement following its recapture in September of the Karabakh region, where ethnic Armenians had enjoyed de facto independence since breaking away in the early 1990s.