Turkey's Erdoğan announces military operation into northeastern Syria has started
WORLD
Agencies and A News
Published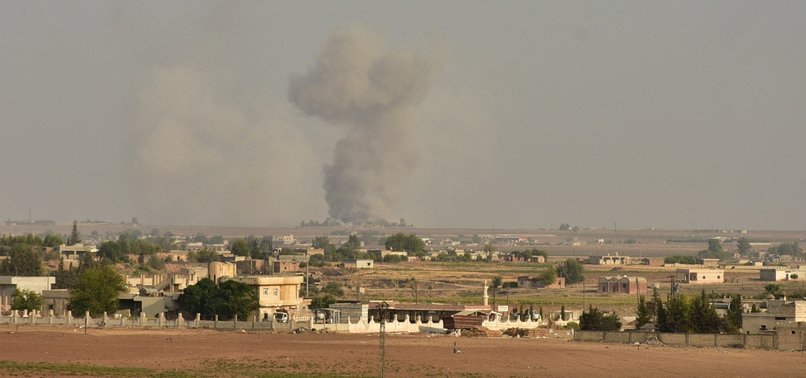 Turkish President Recep Tayyip Erdoğan has announced that a Turkish military operation into Syria has started. Erdogan said on his official Twitter account Wednesday that the operation, named "Peace Spring," has begun. He said the operation aims to eradicate "the threat of terror" against Turkey.
Turkey and its Syrian rebel allies have launched their military operation into northeastern Syria, President Recep Tayyip Erdoğan said on Wednesday, adding that the offensive aimed to eliminate a "terror corridor" along the southern Turkish border.
Erdoğan said the offensive, dubbed "Operation Peace Spring", would aim to eliminate threats from the YPG and the Daesh militants, and enable the return of Syrian refugees in Turkey after the formation of a "safe zone" in the area.
"Our mission is to prevent the creation of a terror corridor across our southern border, and to bring peace to the area," Erdoğan said on Twitter.

"We will preserve Syria's territorial integrity and liberate local communities from terrorists," Turkish leader also added.

US, RUSSIA, EUROPEAN ALLIES INFORMED ABOUT OPERATION PEACE SPRING
Turkey says it informed the United States, Russia and its European allies about its planned Syria operation at 2 pm (1100 GMT).
The Defence Ministry said that Germany, Britain, France and Italy were also briefed, as were NATO and the United Nations.

Turkey has the second-largest military in the Western military alliance. NATO Secretary General Jens Stoltenberg is scheduled to visit Istanbul on Friday.

This is Turkey's third offensive in three years targeting YPG and Daesh terrorists, after Operation Euphrates Shield in 2016 and Operation Olive Branch in 2018.
The Turkish military operation into Syria has been launched with air strikes and will be supported by artillery and howitzer fire, a Turkish security source told Reuters on Wednesday.
He was speaking after explosions rocked the town of Ras al Ain in northeast Syria, on the border with Turkey.
Turkish state broadcaster TRT said the army hit five posts in Ras al-Ain, in north-eastern Syria and near the border with Turkey.
TRT also showed footage of Turkish F16 jets taking off from a military base in Diyarbakır, in south-eastern Turkey, which it said are on the way to join the air campaign.
On Monday, US troops started pulling back from areas in north-eastern Syria along Turkey's border, paving the way for a Turkey's military operation, after an abrupt policy shift by US President Donald Trump.
"Moved our 50 soldiers out. Turkey MUST take over captured ISIS [Daesh] fighters that Europe refused to have returned. The stupid endless wars, for us, are ending!," Trump tweeted Wednesday before the offensive started.