Erdoğan says no network of traitors will disrupt unity and brotherhood in Turkey
WORLD
Agencies and A News
Published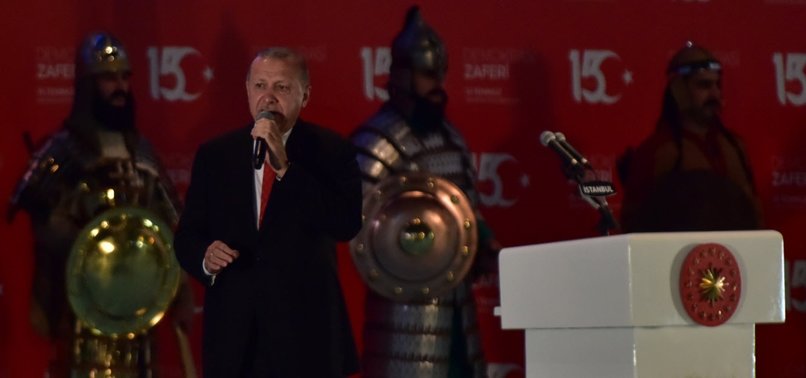 "No network of traitors, no terrorist organization will disrupt unity, solidarity, brotherhood in Turkey," Turkish President Recep Tayyip Erdoğan said in his address to crowd of thousands of Istanbulites, who flocked to Yeşilköy Airport to mark 3th anniversary of foiled coup attempt on July 15 in 2016.
Speaking during an
Istanbul gathering
on Monday to mark the third
anniversary
of bloody
July 15
coup bid, Turkish President
Recep Tayyip Erdoğan
said in his address: "No
network of traitors
, no terrorist organization will disrupt
unity, solidarity, brotherhood
in
Turkey
."
"On the night of
July 15
, they wanted to bury
Turkey
into darkness but failed, Allah ruined their traps," Turkish president added.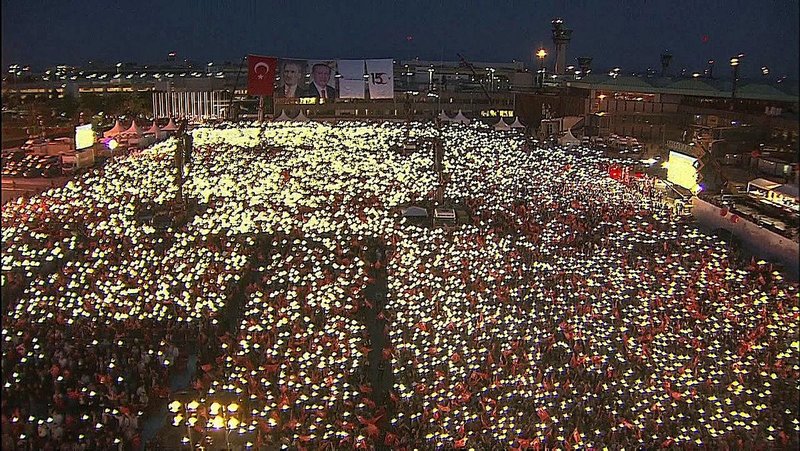 "I salute every member of our heroic nation, who stood against planes, tanks, bullets to protect the independence of our nation and the future of our country on July 15," he said.
In his speech, Erdoğan applauded the soldiers and staff of the Turkish Armed Forces.
"I would like to express my gratitude on behalf of myself and my nation to our media, non-governmental organizations and intellectuals for setting an example to the world," Erdoğan said.
Turkey marks July 15, 2016 as Democracy and National Unity Day. The day is commemorated with events honoring those who lost their lives beating back the putschists and in remembrance of the the bravery of the nation.
The Fetullah Terrorist Organization (FETO) and its U.S.-based leader Fetullah Gulen orchestrated the defeated coup, which left 251 people martyred and nearly 2,200 injured.
Ankara accuses FETO of being behind a long-running campaign to overthrow the legitimate state apparatus, through infiltrations into Turkish institutions, particularly the military, police, and judiciary.
"RUSSIAN

S-400S

WILL BE FULLY DEPLOYED BY APRIL 2020"
Erdoğan also said that the Russian
S-400 missile defence system
, parts of which have been delivered to Turkey over the past four days, is expected to be fully deployed in April 2020.
Turkey's
purchase
of the
Russian system
has raised tensions with the country's
NATO
allies, particularly the
United States
, which has warned Turkey the move would trigger
U.S. sanctions
.