Lawmakers urge Turkish-origin voters to go to EP polls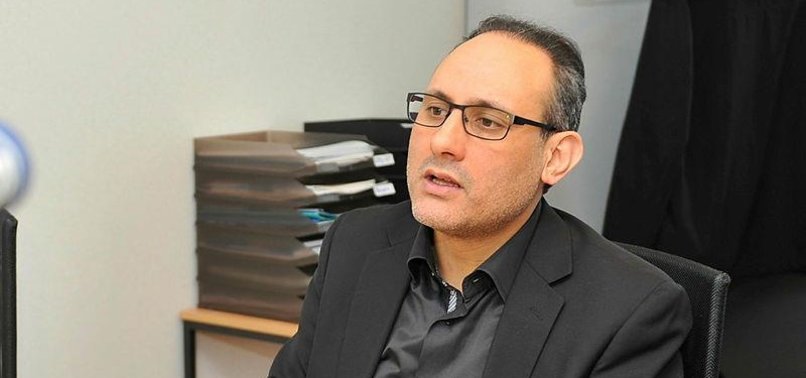 Turkish-origin politicians in the German parliament have complained about the low interest of their diaspora in the ongoing European Parliament (EP) elections.
In an exclusive interview with Anadolu Agency, Social Democratic Party (SPD) candidate Ismail Ertuğ noted that it is important for Turkish-origin people who live in Europe and can vote in the EP elections to go to the polls.
Ertuğ, who has been a member of EP for two terms, said that right-wing extremist parties have gained momentum in Europe.
"These parties become stronger and object on Friday prayers and headscarves," he said, referring to the ban on headscarves in Austria.
The law bans headscarves for girls under the age of 10 at all primary schools, including private schools across the country.
Touching upon the problems which the EU faces such as refugees, tax equity, energy and climate, Ertuğ said the EU should start a reform process.
Ismail Mısırlıoğlu, candidate of the Alliance for Innovation and Justice Party (BIG), also said that his party created a candidate list -- mostly consisting of migrants -- which brought something new in Europe.
"As the only immigrant party of Germany, if we take 150,000 votes which is equal to 0.5% (of the total votes), we can send a representative to the EP," said Mısırlıoğlu, stressing the significance of the migrants and Muslims to go to polls.
Referring to rising racism in Europe, he said the BIG reflects all the colors of Europe and refrains from the extremism to receive more votes.
He added that his party has 38 candidates including 25 of Turkish-origin in the EP elections.
Germany will send 96 members of parliament to the EP. A total of 1,380 candidates from 41 parties will compete in the elections.
The EP elections will run from May 23 to 26. Some 374 million EU citizens are eligible to choose their representatives, making these elections one of the biggest democratic exercises after India.