Turkey's UN ambassador warns of looming Idlib disaster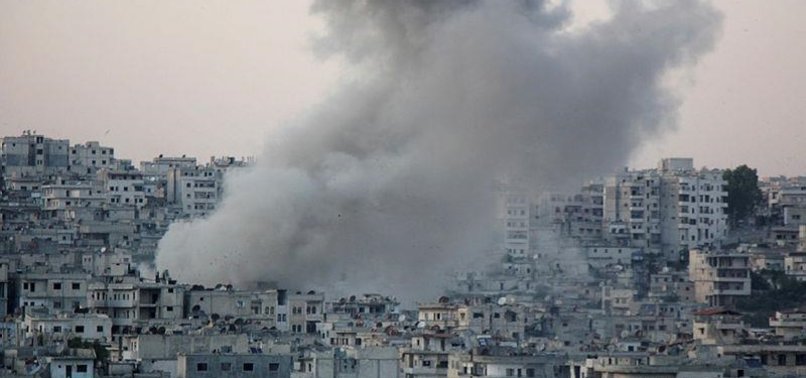 A potential large-scale regime offensive on northwestern Syria's Idlib province would "cause a major humanitarian catastrophe," Turkey's UN ambassador said Friday.
Feridun Sinirlioğlu told the Security Council while such a scenario has so far been avoided, a significant increase in cease-fire violations, over 600 since late April, Sinirlioğlu said, are "deeply alarming."
"We are faced with a disaster in the making," he said. "The recent aggression of the regime might displace additional hundreds of thousands of people. It carries serious humanitarian and security risks for Turkey, the rest of Europe and beyond."
Some 1.5 million people currently reside in Idlib, half are displaced from other parts of the war-torn country.
Turkey and Russia agreed last September to turn Idlib into a de-escalation zone in which acts of aggression would be expressly prohibited.
Turkey currently holds 12 cease-fire observatory points in Idlib's de-escalation zone, as per the framework of the Astana Agreements brokered with Russia and Iran. Moscow holds 10 posts.
The Assad regime has ignored the agreements and constantly strikes Idlib's de-escalation zone.
Sinirlioğlu pointed to one attack on a Turkish observation post May 4, in which he said two members of the Turkish Armed Forces were injured.
"These actions can in no way be justified as fight against terrorism," he said.
"No country appreciates the need to combat terrorism better than Turkey. However, innocent people cannot be sacrificed in the name of fighting terrorism. This will only create new hotbeds of terrorism and extremism," he added.
Syria has been locked in a vicious conflict since early 2011 when the Assad regime cracked down on pro-democracy protesters.