Gazans show solidarity with hunger-striking detainees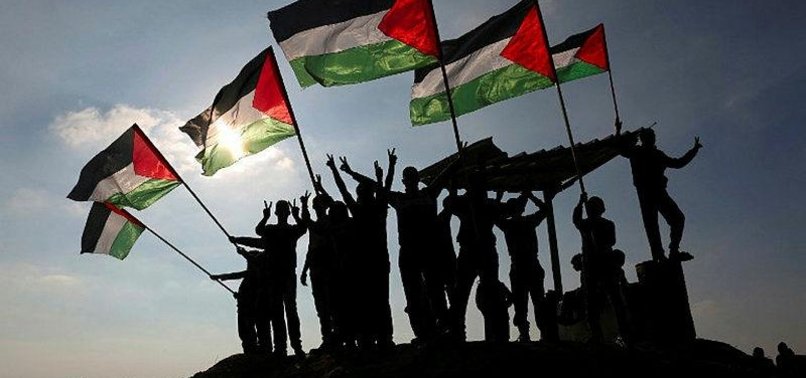 Hundreds of people on Monday demonstrated in Gaza City to show solidarity with fellow Palestinians incarcerated by Israel who for the past eight days have been waging a hunger-strike to protest their conditions.
Organized by the Popular Front for the Liberation of Palestine (PFLP), Monday's demonstration saw participants march through the city's main streets before converging on the local office of the International Committee of the Red Cross.
Protesters waved Palestinian flags and carried banners bearing slogans in support of hunger-striking detainees and demanding their immediate release.
Addressing demonstrators, Mahmoud al-Ras, a member of the PFLP's Central Committee, called on all Palestinians -- wherever they are -- to support the hunger-strikers "by all available means, be it legally, through the media, or by popular protest".
He also urged international rights organizations to "shoulder their responsibilities vis-à-vis [Palestinian] detainees and end the silence regarding Israel's crimes against them".
On Monday, hundreds of Palestinians incarcerated by Israel continued an open-ended hunger strike for the eighth day in a row.
Along with better living conditions and more family visits, hunger-strikers demand the removal of cellphone-signal jammers from inside Israeli detention facilities and the installation of public telephones.
According to the Ramallah-based Palestinian Authority's Committee for Prisoners' Affairs, the total number of Palestinians in Israeli custody currently stands at 5,700, including numerous women and children.