Merkel calls Netanyahu, stresses need for two-state solution
WORLD
Anadolu Agency & AP
Published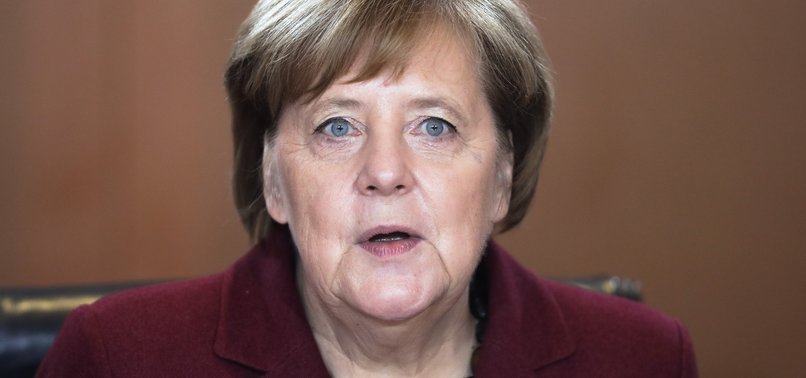 Chancellor Angela Merkel has reaffirmed Germany's commitment for a "two-state solution" in a phone call with Israeli Prime Minister Benjamin Netanyahu on Monday. "The Chancellor has underlined the continuing importance of a two-state solution that can be achieved through negotiations between the two parties. This must remain the goal of international efforts," her spokesman Steffen Seibert said in a statement.
Holding a telephone conversation with her Israeli counterpart Benjamin Netanyahu on Monday, German Chancellor Angela Merkel stressed the need to work toward a two-state solution for the Israeli-Palestinian conflict.
Merkel's office said she insisted, in a phone conversation Monday, on the continued relevance of a two-state solution, saying that should be the goal of international efforts.
Merkel also expressed her willingness to work closely and trustingly with the incoming Israeli government.
During the final stretch of his election campaign, Netanyahu pledged for the first time to annex parts of the occupied West Bank in a desperate bid to rally his right-wing base.

Netanyahu has reneged on election eve promises before, but should he follow through on this one, it would mark a dramatic development and potentially wipe out the already diminishing hope for Palestinian statehood.
Merkel's strong remarks in favor of a two-state solution came amid media reports that claimed U.S. President Donald Trump's Middle East peace plan was likely to stop short of a full Palestinian statehood.
Washington Post reported on Sunday that Trump's plan was expected to suggest a Palestinian "autonomy" rather than "sovereignty."
On Monday, former European politicians slammed Trump for pursuing a "one-sided' policy in the Israel-Palestine conflict.
"Europe should reject any plan that does not create a Palestinian state alongside Israel with Jerusalem as the capital for both countries," they said in a letter sent to the EU and European governments as well as British newspaper The Guardian.
The letter was signed by more than 30 former foreign ministers and prime ministers.