UK parliament set to debate, vote May's withdrawal deal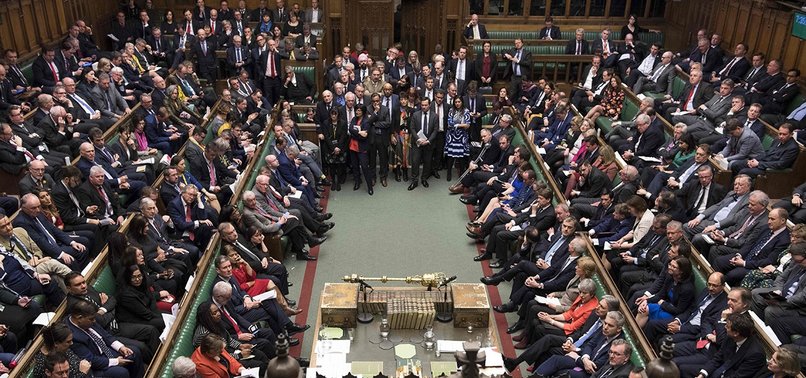 The House of Commons is set to vote Prime Minister Theresa May's withdrawal agreement without the political declaration on Friday.
According to a government motion presented Thursday evening, MPs will vote the withdrawal agreement to meet the condition of a recent extension by the EU, which would run up to May 22.
The EU agreed to extend the March 29 deadline for Brexit until May 22 if May's deal is approved by the House of Commons last week.
If the deal is not approved by the parliament, the EU would allow an extension until April 12.
The motion read: "This house notes the European Council decision of 22 March 2019 taken in agreement with the United Kingdom extending the period under article 50 (3) of the treaty on European Union, which provides for an extension to the article 50 period to 22 May 2019 only if the House of Commons approves the withdrawal agreement by 29 March 2019;
"Notes that if the house does not do so by that date the article 50 period will only as a matter of law be extended to 12 April 2019 and that any extension beyond 22 May 2019 would require the U.K. to bring forward the necessary day of poll in order to hold elections to the European parliament…"
Speaker of the parliament John Bercow said he would allow the motion to be debated Friday. He previously declined to do so before seeing a substantial change to the withdrawal agreement and the political declaration.
May's Brexit deal -- consisting the withdrawal agreement and the political declaration -- has seen two heavy defeats at the parliament previously.
The motion was submitted a day after May said she would step down as prime minister if the withdrawal agreement was approved by the parliament.
The government motion sparked a discussion on the legality of separating the withdrawal agreement from the political declaration -- a document shaping future relationship between the U.K. and the EU.
Labour Party leader Jeremy Corbyn said his party would not support the motion.
Attorney General Geoffrey Cox said he would make a statement of legal advice on the motion on Friday.
U.K. voters decided to leave the union in a 2016 referendum.