Top Yellow Vest activist fined for holding unauthorized protests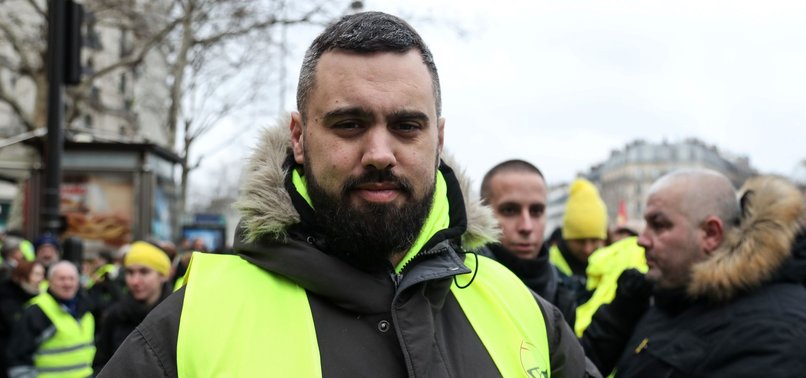 A Paris court sentenced a Yellow Vest leader €2,000 ($2,242) on Friday for organizing two unauthorized protests, according to local reports. Eric Drouet was found guilty of organizing the protests last December and this January. Drouet's lawyer, Kheops Lara, told the press he would appeal the court's decision.
One of France's best-known Yellow Vest protesters was convicted on Friday of organizing two demonstrations without declaring them to authorities, French media reported.
Eric Drouet, a founding figure of the movement, got a 2,000-euro (2,242-dollar) fine, of which 500 euros was suspended, public broadcaster FranceInfo and other media reported.
Under French law protests must be declared in advance to authorities, who can ban them under certain circumstances.
The protest movement started in November in opposition to planned fuel tax hikes but has since raised broader demands about tax, pay and direct democracy.
The protesters have never recognized any leaders or organization and have often refused to declare protest plans.
That approach appears to have been one factor in the frequent clashes with police that have led to thousands of injuries and arrests.
The verdict comes during a crackdown by President Emmanuel Macron's government, furious over scenes of looting and mayhem during protests on the Champs-Elysees earlier this month.
Protests were banned last Saturday on the Champs-Elysees as well as in parts of Bordeaux, Toulouse, and Nice, where an elderly protester was badly injured during a police charge.
Interior Minister Christophe Castaner said Wednesday he had ordered Paris police to reject a request to protest on the Champs-Elysees this Saturday, saying it was a "provocation for more violence."
Drouet, whose lawyer said he would appeal Friday's veridct, is also due to face trial in June on charges of possessing a baton and joining a gathering with intent of violence or vandalism.