Israeli warplanes strike Hamas positions across blockaded Gaza
WORLD
Agencies and A News
Published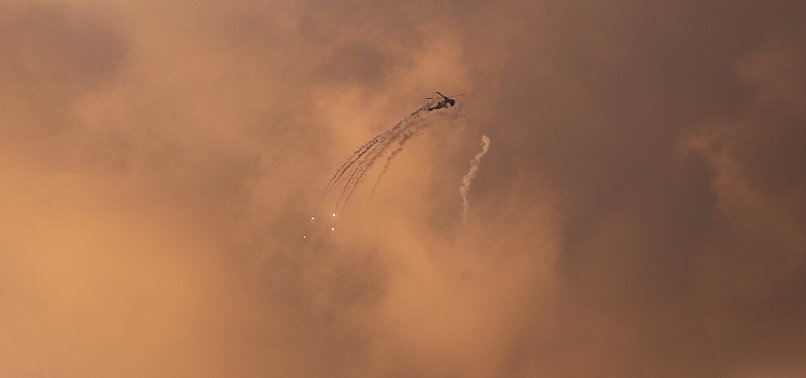 Israel's military launched strikes on Hamas targets in the Gaza Strip on Monday, the army and witnesses said, hours after a rocket from the Palestinian enclave hit a house and wounded seven Israelis. Witnesses and a security source in Gaza told reporters that there had been at least two strikes on a site belonging to Hamas's military wing in the west of the Gaza Strip.
Israeli warplanes on Monday carried out a fresh wave of airstrikes across the Gaza Strip, according to military sources.
In a statement, Israeli army spokesman Avichay Adraee said the air raids had targeted Hamas positions across the blockaded coastal enclave.
According to the same statement, Israeli warplanes targeted a three-story building in Gaza used by Hamas as a security headquarters.
An Anadolu Agency correspondent based in Gaza City reported hearing a number of loud explosions.
Warplanes, the correspondent said, had also struck a Hamas site in the northern Gaza Strip, along with agricultural land near the cities of Khan Yunis and Rafah.
Speaking from the White House where he had just met U.S. President Donald Trump, Netanyahu declared that Israel would "not tolerate" attacks on its territory and would do "whatever is necessary" to protect its citizens.
Earlier Monday, rocket-fire emanating from Gaza reportedly left seven Israelis injured.
In response, the Israeli army deployed Iron Dome missile-defense batteries in several locations across the country, according to local media reports.
The army also deployed two additional infantry brigades along the Gaza-Israel buffer zone -- while calling up fresh reservists from its air-defense units -- in the immediate wake of the rocket barrage.