Damascus blasts Trump's move on occupied Golan Heights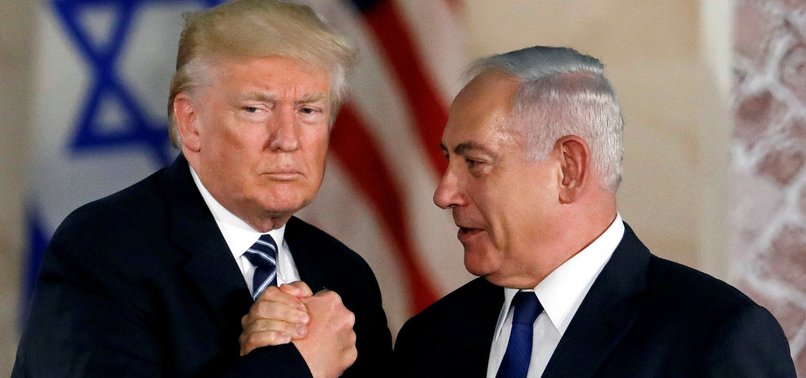 The Syrian regime on Monday condemned U.S. President Donald Trump's decision to recognize Israeli sovereignty over the occupied Syrian Golan Heights, the state-run Syrian Arab News Agency (SANA) reported.
SANA quoted an unnamed Foreign Ministry source who described the move as "a blatant violation of the sovereignty and unity of the Syrian Arab Republic".
The same source went on to assert that Trump's decision "confirms the alliance between the U.S. and Israel against the Arab nation".
Israel seized the Golan Heights from Syria during the 1967 Arab-Israeli War.
The self-proclaimed Jewish state continues to occupy roughly two-thirds of the wider Golan Heights region as a direct result of the conflict.
In 1981, Israel formally annexed the territory in a move unanimously rejected at the time by the UN Security Council.
According to the Syrian Foreign Ministry source, Trump's decision will serve to make the U.S. "the Arab world's primary enemy".
The same source went on to accuse Washington of providing Israel with "limitless support and protection".
"Trump lacks the right -- and legal capacity -- to legitimize the [Israeli] occupation," the source asserted, adding: "Such aggressive policy by the U.S. makes the region, and world, vulnerable to all dangers."