Hamas-appointed civil servants get salaries from Qatar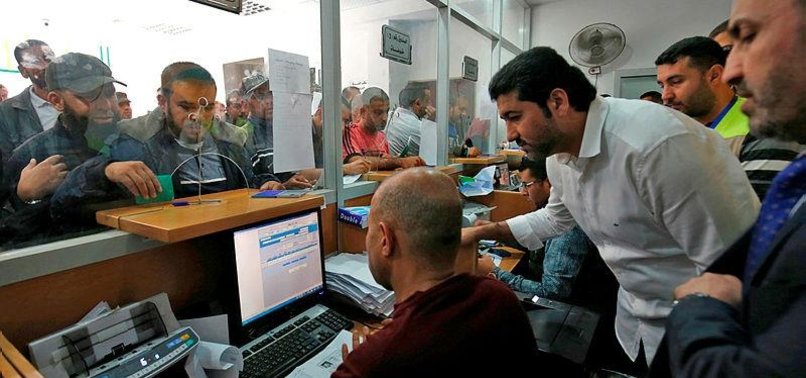 Civil servants in the Hamas-run Gaza Strip have begun receiving financial aid provided by Qatar.
Since the early hours of Friday, hundreds of public-sector employees have gathered outside post offices throughout the strip to receive the long-awaited financial allocations.
In a Friday statement, Gaza's Finance Ministry said civil servants would receive roughly 60 percent of their monthly salaries -- the most they have received in more than two years.
Hamas usually disburses 40 percent of Gaza civil servants' salaries every two months.
After Hamas wrested control of the Gaza Strip from rival Palestinian faction Fatah in 2007, it appointed roughly 40,000 new government employees to manage the coastal enclave.
The public-sector salary file is one of several issues that served to derail a recent Fatah-Hamas reconciliation deal after the Fatah-led Palestinian Authority refused to pay the salaries of Gaza's Hamas-appointed civil servants.
In October of last year, the two factions signed a landmark reconciliation agreement in Cairo aimed at ending years of animosity.
The agreement, however, failed to bear fruit due to ongoing differences -- both political and ideological -- between the two movements.