Most Americans stressed over country's future: Poll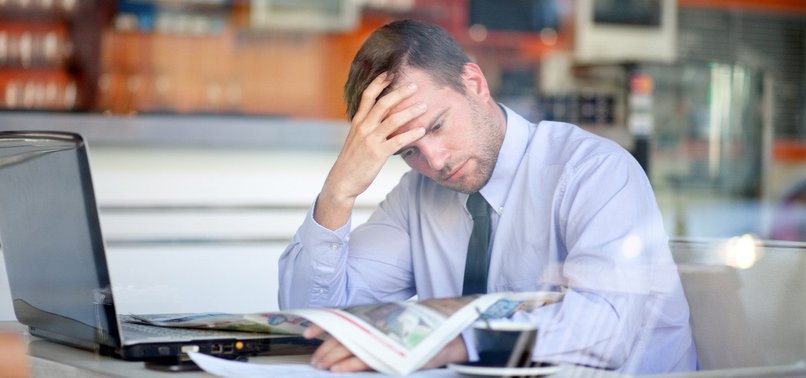 According to a survey released by the American Psychological Association (APA), a large number of Americans experience physical or emotional stress symptoms ahead of midterm elections.
A large number of Americans are stressed over the future of their country, according to a poll released Tuesday.
In its annual "Stress in America" survey, the American Psychological Association (APA) reached out to 3,458 Americans across the country's 50 states and found that more than two-thirds or 69 percent of them were stressed over the trajectory the U.S. was currently taking.
The figure is an uptick from last year, when 63 percent felt this way.
The survey was released ahead of midterm elections on Nov. 6, when Americans across the U.S. will flock to polling stations, voting for governors, local officials and members of Congress.
Incidents of political violence and hate have marred the weeks leading up to the polls, with pipe bombs mailed to prominent Democrats and critics of U.S. President Donald Trump and a gunman killing 11 in a mass shooting at a synagogue in Pennsylvania.
"The environment is very toxic," Arthur C. Evans, the APA's chief executive officer, told The Washington Post.
The focus of the APA's survey was on Generation Z, or those aged 15-21 in the U.S.
It found that 75 percent of Generation Zer's consider mass shootings significantly stressful.
"Gen Z members are also more stressed than adults overall about other issues in the news, such as the separation and deportation of immigrant and migrant families and sexual harassment and assault reports," the APA said in a press release.
Some 57 percent of Generation Zer's said migrant family separation caused them stress and 53 percent said the same about sexual harassment.
But despite their concern for the country's future, Generation Zer's are much less likely to vote in the midterm elections. Only half of them said they planned to vote while 70 percent of overall adults said they planned to, according to the poll.
Evans also told the Post that stress can cause a "range of physical and psychological manifestations" including stomach aches, headaches and sleeplessness and lead to obesity, depression and cardiovascular problems.
"More than nine in 10 Gen Z adults [or 91 percent] said they have experienced at least one physical or emotional symptom because of stress," the APA noted.