Freeland goes to Washington to denounce tariffs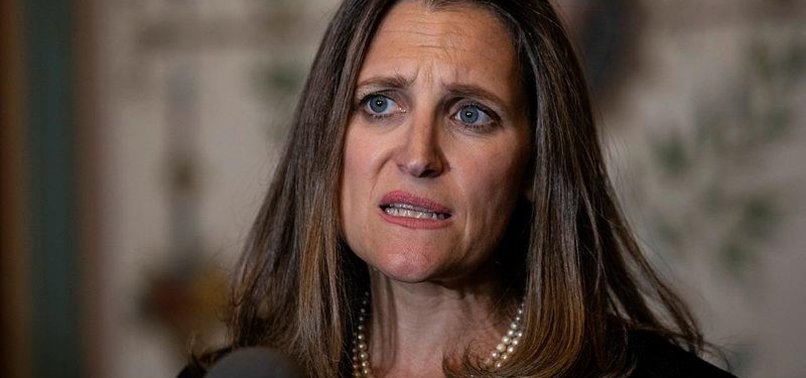 Canadian Foreign Affairs Minister Chrystia Freeland flew into the eye of the storm Wednesday to denounce the Trump administration's metal tariffs to the U.S. Senate Foreign Relations Committee.
She is the first Canadian politician to journey to the U.S. capital since President Donald Trump's Twitter lashing of Canada and Prime Minister Justin Trudeau, who Trump called "dishonest" and "weak" after last week's G7 Summit.
Freeland steered clear of addressing Trump's tirade, but she pulled no punches about the tariffs and the president's insistence that they were enacted to protect national security under Section 232 of U.S. trade law.
"The section 232 action, which is, let me remind people, a national security consideration, is frankly absurd," she told Senators.
"The notion that Canadian steel and aluminum could pose a national security threat to the United States-I think Americans understand it's simply not the case.
"That action is also illegal under the WTO (World Trade Organization) and NAFTA (North American Free Trade Agreement) rules."
Committee Chairman Republican Sen. Bob Corker said Freeland's position had the support of many Senators.
"I do think it's an abuse of presidential authority to use the 232 waiver, and I've tried to pass a piece of legislation on the floor to counter that," Corker told reporters following the Freeland session.
The bill would require Trump to get congressional approval before he could introduce tariffs, but Republican leaders, perhaps fearing Trump's wrath, blocked the bill.
Corker made that point as he tongue-lashed GOP Senators on June 12.
"'Gosh. We might poke the bear'. That is the language I've been hearing in hallways," Corker said during a floor speech in the Senate.