Turkey, UK urge end to Israeli violence in Gaza, call for action, independent investigation
WORLD
Agencies and A News
Published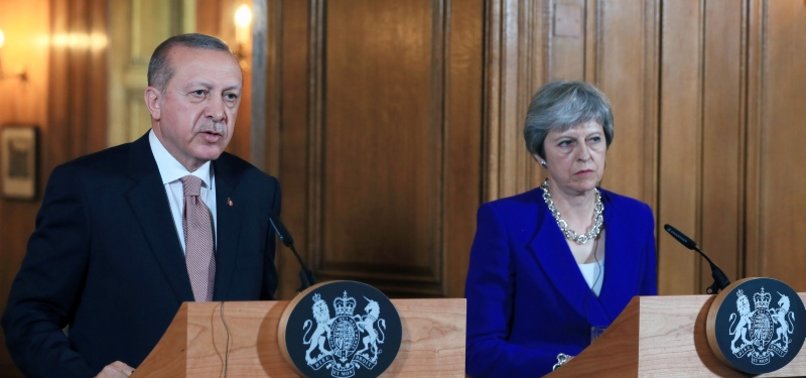 Turkey and the U.K. agreed that the violence perpetrated by Israeli forces against Palestinians in Gaza must stop, and an independent, transparent investigation is urgently needed into the killings, British Prime Minister Theresa May and President Recep Tayyip Erdoğan said in a press conference Tuesday.
"History will not forgive you, we will see this reality; history will also never forgive Israel, we will see this too," Erdoğan said, directing his words at the U.S. whose controversial embassy opening in Jerusalem sparked the protests.
He then reiterated his calls to the international community, urging the U.N. "to take action without wasting any more time to stop this oppression" in Palestine.
May urged all sides to show restraint after Israeli forces shot dead 60 Palestinians during clashes along the Gaza border.
"The loss of life we have seen is tragic and extremely concerning," she said.
"Such violence is destructive to peace efforts and we call on all sides to show restraint," she said, adding that Israel's use of live fire was "deeply troubling", while Palestinian protests "must be peaceful".
DETAILS TO FOLLOW...