Turkey will soon stomp on PKK terrorists in northern Iraq, Erdoğan says
WORLD
Agencies and A News
Published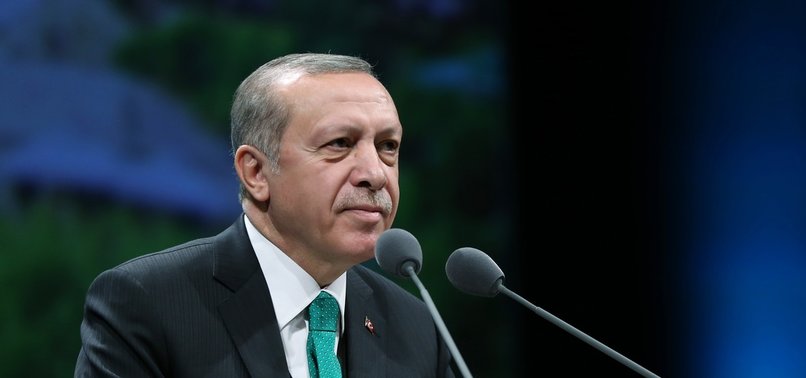 Speaking to local administrators during a meeting in the capital Ankara, Turkish President Erdoğan announced that they would stomp very strongly on the PKK terrorists in Iraq's northern region.
Turkish President Recep Tayyip Erdoğan on Wednesday announced that Turkish troops will soon crush the PKK terrorists in northern Iraq, after his foreign minister last week said Ankara and Baghdad would carry out a joint offensive against the PKK terror group in Iraq.
"We are checking the terror nests in northern Iraq at every chance. Soon, we will stomp very strongly on the terrorists there," Erdoğan told local administrators in Ankara.
Foreign Minister Mevlüt Çavuşoğlu said last week that Turkey and Iraq's central government could start a joint military operation against the PKK terrorists after Iraqi parliamentary elections scheduled for May 2018.
Turkish warplanes regularly launch strikes against the PKK terror group, which has camps in the mountains of northern Iraq, near the border with Turkey.

The PKK is listed as a terrorist organization by Turkey as well as the U.S. and the EU. In its terror campaign against Turkey, which has lasted for more than three decades, over 40,000 people have been killed, including women and children.