YPG/PKK sympathizers clash with police outside US embassy in Paris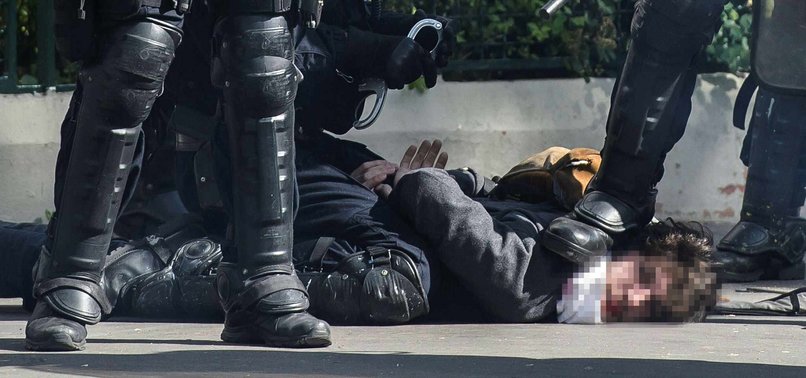 Maintaining the campaign across Europe against Turkey's Afrin operation in Syria's northern region, Pro-YPG/PKK protesters gathering in front of U.S. embassy in Paris clashed with the French security forces on Wednesday.
Pro-YPG/PKK demonstrators protesting against Turkey's military offensive dubbed "Olive Branch" in northern Syria have clashed with police outside the U.S. embassy in Paris.
French police tried to keep the protesters back from the embassy building on Tuesday night and used tear gas to disperse the protest. Some protesters threw projectiles at police and several of them were injured in the scuffles that followed.
The terror group supporters were expressing anger at a perceived lack of action from the U.S. after Turkey announced that its troops and Turkish-backed Syrian opposition fighters had begun a siege of the YPG/PKK-held northern town of Afrin.