Donald Trump ousts Secretary of State Tillerson, taps CIA director Pompeo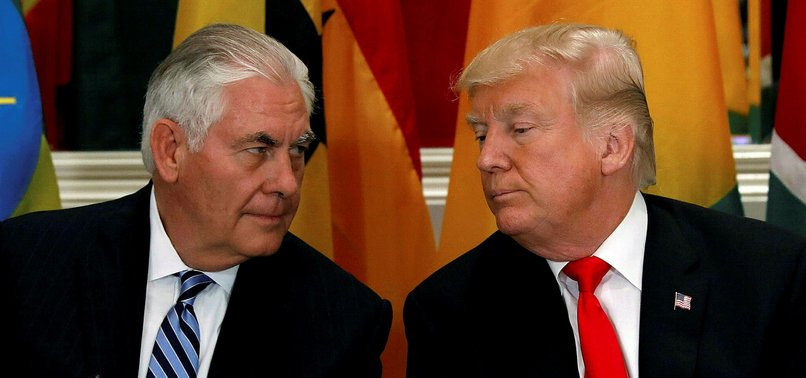 US Secretary of State Rex Tillerson has been removed from his job and is to be replaced by CIA boss Mike Pompeo, US President Donald Trump tweeted Tuesday.
U.S. President Donald Trump on Tuesday said he had replaced U.S. Secretary of State Rex Tillerson with Central Intelligence Agency Director Mike Pompeo, and had tapped Gina Haspel to lead the CIA.
The resignation represents the biggest shakeup of the Trump Cabinet so far and had been expected since last October when reports surfaced about a falling out between Trump and Tillerson, 65, who left his position as chief executive of Exxon Mobil to join the administration.
U.S. stock index futures pared their gains and the dollar also trimmed gains versus the yen while extending losses versus the euro amid the news.
Trump publicly undercut Tillerson's diplomatic initiatives numerous times, including on Monday when the former secretary of state's comments about Russia appeared to be at odds with those of the White House.
Tillerson also appeared out of the loop last week when Trump announced he would meet with North Korea's leader and become the first sitting U.S. president to do so.
"Mike Pompeo, Director of the CIA, will become our new Secretary of State. He will do a fantastic job! Thank you to Rex Tillerson for his service! Gina Haspel will become the new Director of the CIA, and the first woman so chosen. Congratulations to all!" Trump said on Twitter.

"TRUMP NEVER TOLD TILLERSON WHY HE'S FIRED"
A top State Department official says President Donald Trump never explained to ousted Secretary of State Rex Tillerson the reason why he was fired.
The undersecretary of state for public diplomacy, Steve Goldstein, says Tillerson "had every intention of staying" in the job because he felt he was making critical progress in national security.
Two White House officials said Tillerson was told he was out on Friday. The sources weren't authorized to speak publicly and demanded anonymity.
But Goldstein says Tillerson "did not speak to the president and is unaware of the reason."
Goldstein says Tillerson will miss his colleagues at the State Department and the foreign ministers he worked with.
Trump named Mike Pompeo, who had been CIA director, as his new secretary.
Goldstein said, "We wish Secretary Pompeo well."