Manbij shops close in protest against PKK/PYD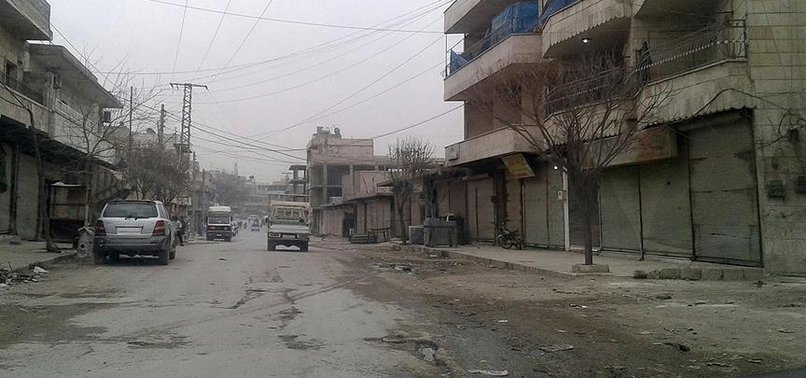 Shopkeepers in Syria's northern Manbij city kept their businesses closed on Sunday in protest against the recent killing of two civilians by the PKK/PYD terrorist group.
The move came after Syrian activists' call on social media the previous day after Hannan Al-Jarivah, 25, and Abbud Al-Minkhan, 23, were tortured to death by terrorists on Friday.
Nearly all the tradesmen in the city were responsive to the call despite attempts by some terrorists who forced them to work and destroyed their shops.
The bodies of the two young men, with one's head cut off, were found in a village some 20 kilometers (12 miles) east of Manbij.
Tensions escalated into a gun battle between the PKK/PYD terrorists and angry civilians after families of the two victims recognized the bodies after activists shared their photos on social media.
Hundreds of people took to the streets of the city following the weekly Friday prayer to demonstrate against the killings, amid calls for PKK/PYD to immediately leave the city.
An Arab-populated city located on the west bank of the Euphrates river, Manbij remains under the control of the PYD, the Syrian offshoot of the PKK terrorist group, which has waged war against Turkey for more than 30 years.
The PKK -- listed as a terrorist organization by the U.S. and EU as well as Turkey -- resumed its armed campaign in July 2015. Since then, it has killed more than 1,200 Turkish security personnel and civilians, including women and children.