Scores of Istanbulites take part in public run to raise awareness on Jerusalem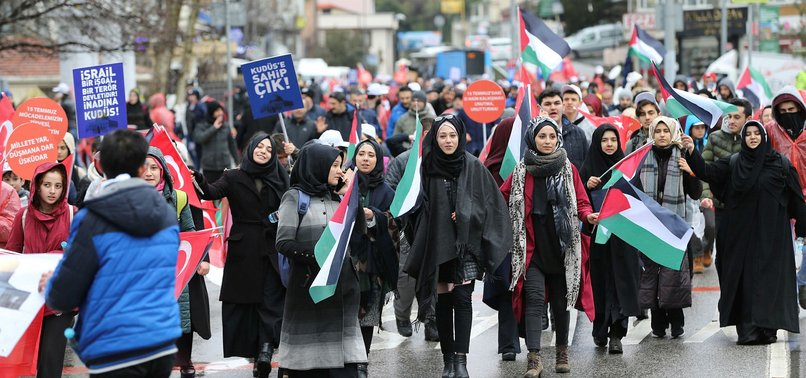 Thousands of Istanbulites on Sunday attended the public run for Jerusalem also called the Holy City. The participants waved Turkish and Palestinian flags, and held placard read "Israel is a terrorist state" to show their support to Palestinians.
A public run was held on Sunday in Istanbul to raise awareness about Jerusalem, a contentious issue since early last month when the U.S. recognized the city as Israel's capital.
The move by President Donald Trump drew widespread condemnation from across the world, the Muslim states in particular.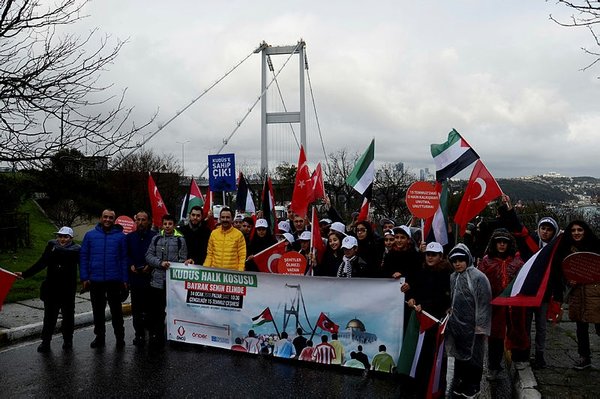 A number of protests have been held since then around the world against the decision on the status of Jerusalem.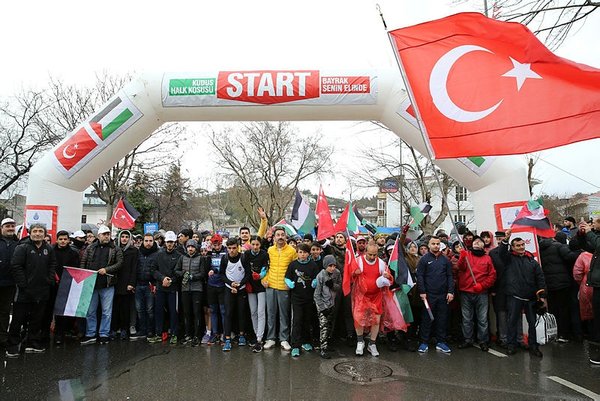 Sunday's run was one such protest in which participants were carrying Turkish and Palestinian flags along with banners, reading "Israel is a terrorist state".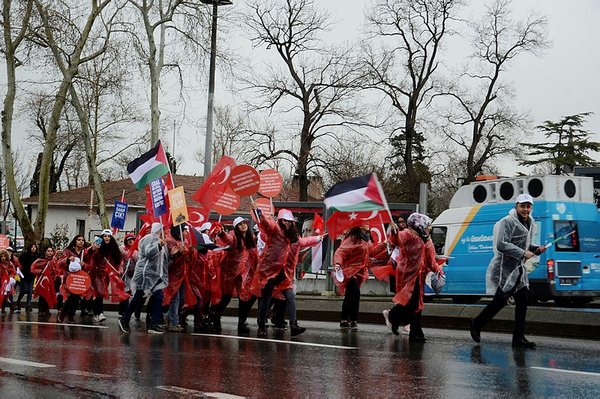 The run started in Çengelköy district of the city's Asian side at 10.30 a.m. local time (0730GMT) and ended at the July 15 Martyrs Bridge.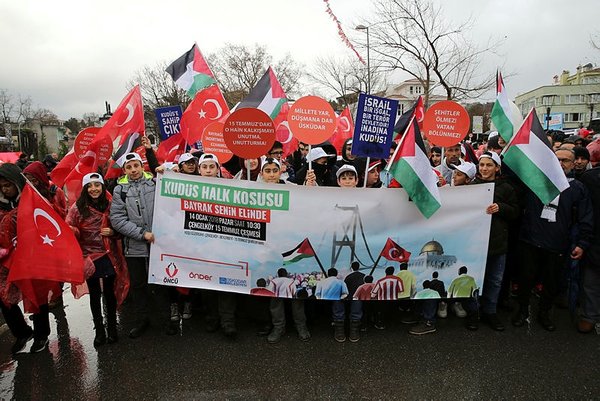 Referring to the ongoing Israeli violations on Palestinian land, Mustafa Canbey, the head of the Istanbul-based Öncü Youth and Sports Club, which organized the run, said: "Al-Quds [Jerusalem] will be freed in the upcoming period."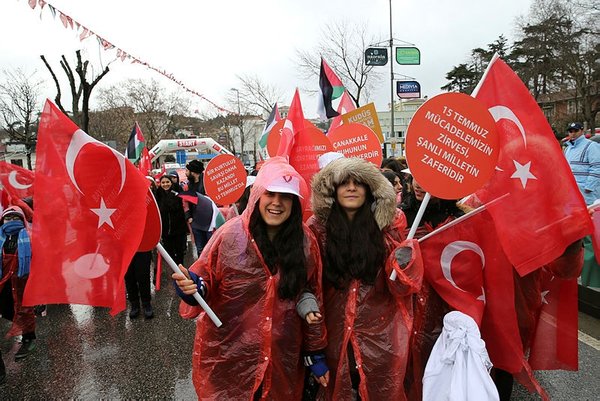 The run was also supported by the Istanbul Metropolitan Municipality and the Üsküdar district municipality as well as the Imam-Hatip Graduates and Members Association (ÖNDER).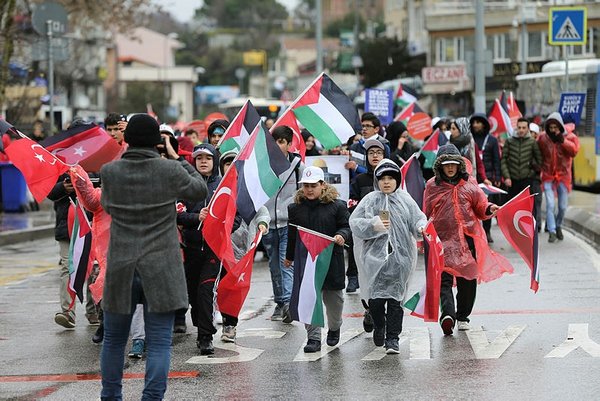 Hilmi Türkmen, mayor of Uskudar, said they had gathered to protest the U.S. move on Jerusalem and added: "We, hereby, want to scream to the world once more [about] our sensitivity on Jerusalem."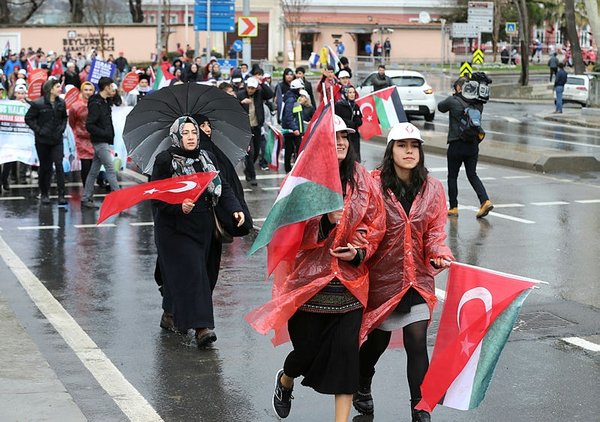 Türkmen said thousands attended the run despite bad weather conditions and reiterated Turkey's stance on the issue.