US forces in Iraq play strictly 'advisory' role: Envoy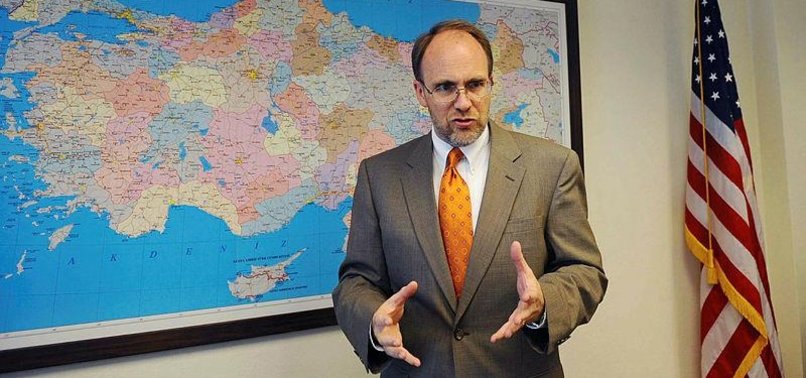 U.S. troop deployments in Iraq have been greatly reduced, U.S. Ambassador to Iraq Douglas Silliman said Wednesday, adding that all forces that remained in the country were there in a strictly non-combat capacity.
Speaking to reporters in Baghdad, Silliman stressed that U.S. troops still in the country -- for which he did not provide an exact number -- were there with the full consent of the Iraqi government.
Troops still in Iraq are playing a strictly "advisory role", the diplomat said, adding that these, too, would be gradually withdrawn in the coming period.
According to estimates, between 4,000 and 5,000 U.S. troops remain in the country in an advisory capacity to provide training to Iraqi forces.
Over the last three years, these forces have reportedly participated in limited combat operations against the Daesh terrorist group, which has recently suffered a string of crushing defeats in both Iraq and Syria.
According to Silliman, the U.S. has earmarked some $75 million for the reconstruction of infrastructure destroyed during the recent conflict.
-ROW WITH ERBIL
In regards to ongoing tension between Baghdad and northern Iraq's Kurdish Regional Government (KRG), the ambassador called for outstanding differences between the two sides to be resolved through dialogue.
Following last year's illegitimate referendum on Kurdish regional independence, Iraqi federal forces moved into parts of the country "disputed" between Baghdad and the Erbil-based KRG, including the oil-rich Kirkuk province.
Baghdad, for its part, continues to demand the formal annulment of the poll results.
The KRG now hopes to hold talks with the Iraqi government -- under UN auspices and without preconditions -- with a view to resolving their outstanding differences.