Iran envoy told of Turkish 'discomfort' on Idlib raids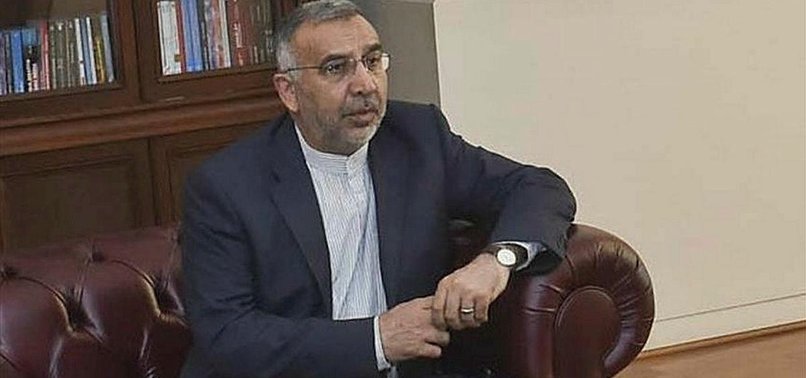 Turkey on Wednesday conveyed its discomfort to Iran's ambassador to Ankara over Assad regime violations of Syrian de-escalation zones.
Iranian Ambassador Mohammad Ebrahim Taherian Fard on Tuesday was summoned to express Turkey's "discomfort" over the Bashar al-Assad regime's attacks on the Syrian city of Idlib.
Russia's Ambassador to Ankara Alexei Yerkhov visited the ministry on Tuesday for the same reason.
Turkey had previously also voiced its discomfort to Russian and Iranian officials, via military and diplomatic channels, about the Assad regime's violations of de-escalation zones that were established during the Astana, Kazakhstan peace talks aimed at ending the Syria conflict.
Amid continuing violations in Idlib, the ambassadors were summoned to the Foreign Ministry, where they were asked to convey to the Assad regime that such violations must end as soon as possible.
Also on Wednesday, Foreign Minister Mevlut Cavusoglu said Iran and Russia "should fulfill their responsibilities" as guarantor states in Syria
"If you are the guarantors -- yes, you are -- you should stop the regime. It's not just a simple airstrike. The regime is moving in Idlib. The intent here is different," he said.
Cavusoglu also said Syrian regime forces are targeting moderate opposition groups "on the pretext of fighting the Al-Nusra terrorist group".
He warned that such a move would undermine the political settlement process in Syria.
The Russian city of Sochi is the designated venue of the Syrian National Dialogue Congress set for Jan. 29-30.
The congress is expected to be attended by all sectors of Syrian society except for terror groups.
Syria has been locked in a vicious civil war since early 2011, when the Assad regime cracked down on pro-democracy protests with unexpected ferocity.
Since then, hundreds of thousands of people have been killed and more than 10 million others displaced, according to UN officials.