Regime attacks halt Friday prayers in Syria's Eastern Ghouta
MIDDLE EAST
Anadolu Agency
Published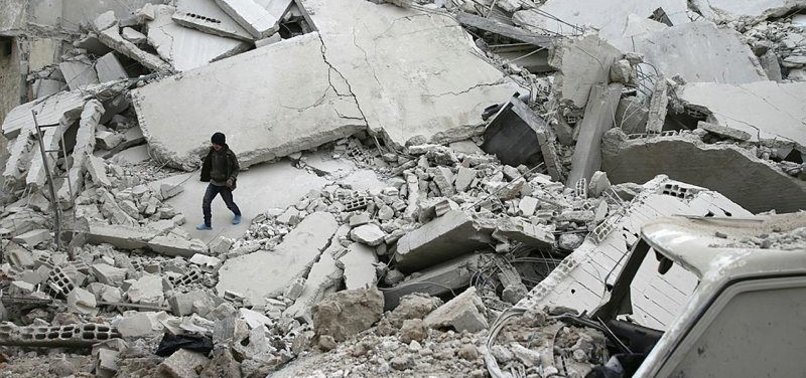 Weekly prayers in Syria's Eastern Ghouta district were cancelled on Friday due to fierce regime shelling of residential areas, according to local religious authorities.
"Due to the regime's deliberate targeting of residential neighborhoods, including mosques, we decided to cancel Friday prayers today," Eastern Ghouta's opposition-linked Directorate for Religious Affairs said in a statement.
Mosque loudspeakers across the district instructed residents not to attend Friday prayers, according to an Anadolu Agency correspondent based in the area.
Since last November, Eastern Ghouta, a suburb of Damascus, has remained the target of fierce attacks by the Assad regime.
Under siege by the regime since late 2012, Eastern Ghouta falls within a network of de-escalation zones -- endorsed by Turkey, Russia and Iran -- in which acts of aggression are expressly prohibited.
Syria has only just begun to emerge from a devastating conflict that began in 2011, when the Assad regime cracked down on demonstrators with unexpected ferocity.