Putin pledges decision soon on seeking 4th term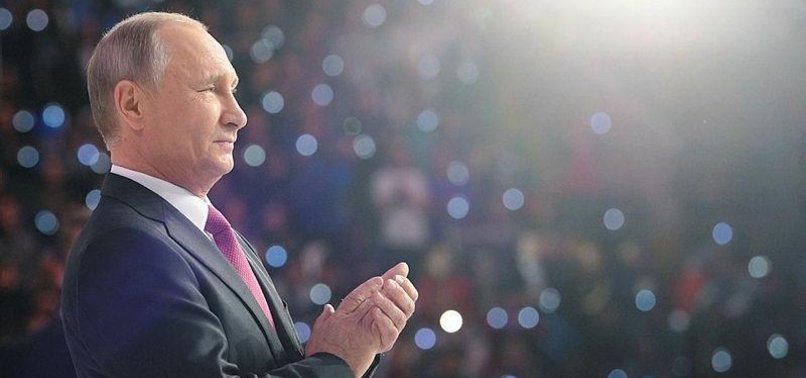 Russian President Vladimir Putin promised on Wednesday to soon decide whether he will seek a record fourth term in office.
According to a Kremlin statement, after his address "Volunteer Russia 2017," Putin was asked whether he will run for reelection next March.
"This is always a very responsible decision for any person, because the motive for making a decision can only be the desire to improve the lives of people in our country, to make the country more powerful, protected, looking to the future," Putin said.
Putin said these goals can only be achieved if the people trust and support him.
"I have a question for you: If I make this decision, then you and the people close to you in spirit will support this decision?" he asked.
The crowd answered Putin with a loud "Yes".
"I understand that this decision should be taken in the near future and it will be soon," he said.
"And, of course, I will bear in mind our conversation today and your reaction."
After first taking power in 2000, Putin has served three terms as president, with a four-year break when he served as prime minister in 2008-2012.