Paris hammer attack 'isolated act'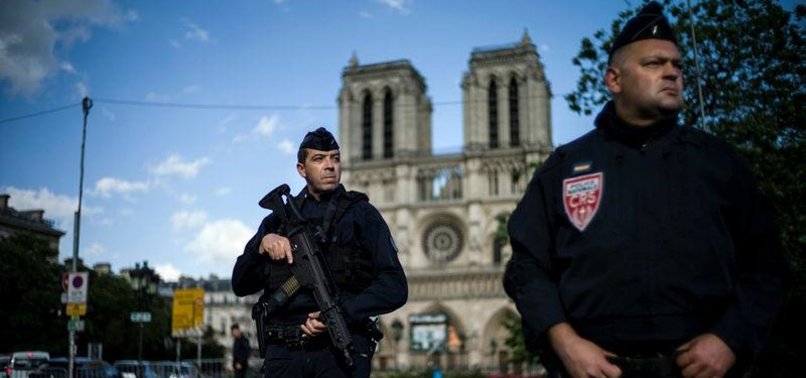 The man accused of attacking a police officer with a hammer outside Paris's Notre Dame Cathedral on Tuesday was acting alone, government spokesman Christophe Castaner said on Wednesday.
Castaner told French RTL radio the suspect -- identified as a 40-year-old Algerian student -- "never showed any sign of radicalization," but said it was an attack of a terrorist nature, therefore anti-terrorism prosecutors had launched a probe into the incident.
"All the evidence confirms… it is an isolated act," Castaner said.
On Tuesday, around 4.20 p.m. local time (1420GMT) the attacker took a police officer by surprise, assaulting him with a hammer and causing him minor injuries.
Another officer responded by opening fire and injuring the aggressor who was later arrested and hospitalized.
Interior Minister Gerard Collomb said on Tuesday that in addition to a hammer, the suspect had two knives and had shouted "This is for Syria" during the attack.
Some local media reported he claimed to be a "solider of the caliphate".
French daily Le Figaro on Wednesday, quoting sources close to investigation, reported that police found a video at the house of the suspect in which he had pledged allegiance to Daesh.
France is still under a state of emergency imposed after the deadly November 2015 terrorist attacks in Paris.
French president Emmanuel Macron said last month he will ask parliament to extend it, for the sixth time, in the wake of the recent terror attack in Manchester.
The attack comes few days before a decisive first round of legislative elections planned for June 11 and set to continue on June 18.