Turkey's Kandilli quake monitoring center dates back to 150 years
TURKEY
Agencies and A News
Published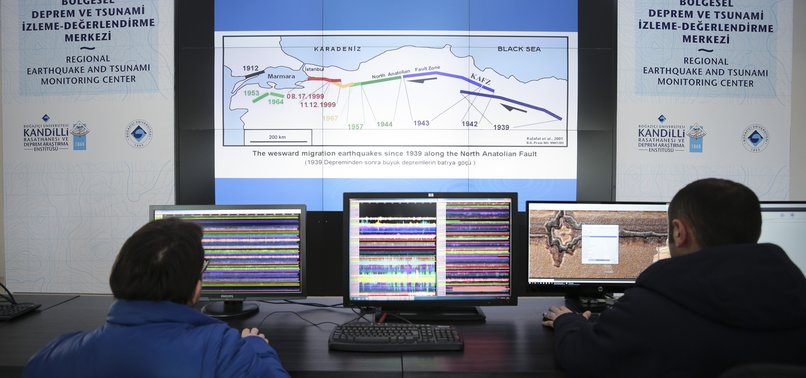 Turkey's Kandilli Observatory, an earthquake monitoring center which was established 150 years ago, continues to operate with the modern technology.
The observatory, which was founded in 1868 with the name Rasathane-i Amire, dates back to a meteorological observatory built on a 74-metre-high hill in Pera, a historical Istanbul district.
When a nearly 7 magnitude of earthquake hit Istanbul in 1894, the then-sultan of Ottoman Empire, Abdulhamid II, brought two seismographs from abroad to examine the scientific reason behind the quake.
Named as Kandilli Observatory in 1936, it continued astronomic and seismic observations.
Later, it started education and research activities when it became part of Bogazici University in 1982, with the name of Kandilli Observatory and Earthquake Research Institute.
Prof. Haluk Ozener, the head of the institute, told Anadolu Agency that Turkey started earthquake research long before the U.S.
Ozener said the institution can also monitor earthquake and tsunami in Regional Earthquake and Tsunami Evaluation Center.
"We represent Turkish Republic at the United Nations, and we provide tsunami service in all Aegean, Mediterranean, Black Sea and connected seas," the head said.
The institute also can spot any nuclear test in its center, which, located in the capital Ankara, monitors nuclear tests across the world, he added.
"Today, the technology we use is exactly the same as the advanced technology other countries have," Ozener said, referring to the devices used in the observatory.
Mentioning the non-stop work in the observatory, he also said it can compete with the world's most advanced countries in the area in terms of knowledge, personnel, and devices.
Ozener also said Turkey and Japan finalized a joint project under which Marmara Sea will be monitored with seismometers at a depth of about 1,200 meters.