Turkish FM to discuss Muslum extradition with his German counterpart
TURKEY
Agencies and A News
Published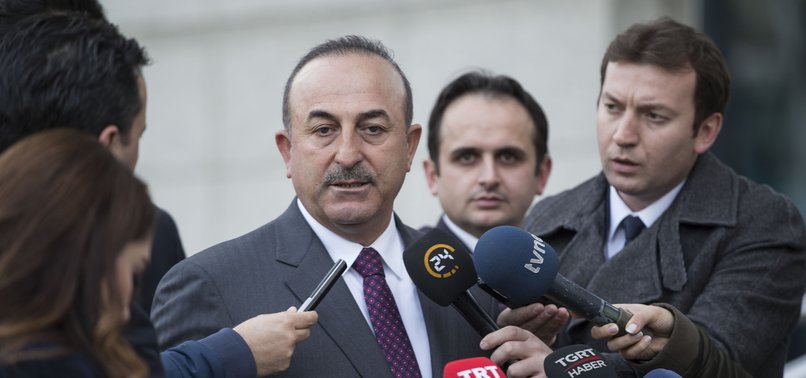 Turkish Foreign Minister Mevlüt Çavuşoğlu on Monday told reporters that he is to address the extradition matter of the former co-leader of PYD/PKK terrorist group Salih Muslum with his German counterpart on Tuesday.
"Our efforts [for the extradition of Muslum] are not limited only to the Czech Republic or Germany. We will follow Salih Muslum wherever he goes," he said in the capital Ankara.
Turkey has demanded his arrest and extradition to Turkey, the sources, who spoke on condition of anonymity because of restrictions on talking to the media, said.
Muslum was arrested on Feb. 25 in Prague after Turkey called on the Czech Republic to arrest the ex-terrorist leader.
On Feb. 27, Muslum was set free by a Czech court despite the fact that a high court in Ankara has filed a case against him for a deadly attack carried out in the capital in 2016.
The high court had also issued an arrest warrant for Muslum, and asked Interpol to issue a red notice against him.
The Turkish Interior Ministry has also offered a bounty of nearly $1 million for the arrest of Muslum, who is listed as a most wanted terrorist.
Muslum was reportedly last seen in Germany.
Muslum is being sought on charges of disrupting the unity and territorial integrity of the state, homicide, attempted homicide, damaging public property, and transporting hazardous substances.
The March 13, 2016, attack at Guven park in Ankara's Kizilay -- a popular shopping area -- had been carried out using an explosives-laden vehicle, which left 37 people dead and dozens others injured.
The PYD/PKK is a Syrian offshoot of the PKK which has been designated as a terrorist organization by Turkey, the U.S. and the EU.
Çavuşoğlu also addressed Turkish-U.S. relations. The foreign minister said the first meeting held to mend bilateral ties would take place on March 8-9 in Washington.
He announced that he would visit Washington on March 19.
"Matters that have been mentioned will be assessed in detail [...] As you know, Manbij [in Syria] is the priority. The matter of counterterrorism is another one."
Relations between the two NATO allies have been strained over U.S. support for the terrorist group PYD/PKK in northern Syria. The U.S. views the group as a "reliable partner" in the fight against Daesh, against strong Turkish objections.