US jury rejects Turkish banker's mistrial request for the second time
TURKEY
Compiled from news agencies
Published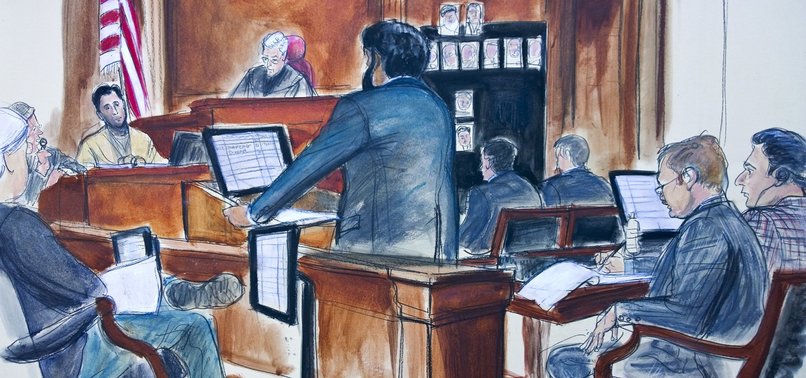 Jurors in New York will continue their deliberations on Wednesday to decide the fate of Halkbank executive Hakan Atilla after a second mistrial request in the case was denied Tuesday.
A panel of six men and six women will continue after their holiday break to consider six charges against Mehmet Hakan Atilla, the deputy CEO of Turkey's Halkbank -- the country's biggest bank.
Atilla was arrested in the U.S. earlier this year for allegedly violating American sanctions against Iran.
During a cross-examination on Dec 19., defense attorneys were unsuccessful in obtaining a mistrial on grounds that a report was introduced late and was not included in the list of evidence material at the start of the trial.
On Tuesday, a second mistrial request was denied by the jury once more because Atilla "received a thoroughly fair and transparent trial," Judge Richard Berman wrote.
Defense attorneys had put the request when prosecutors questioned Atilla based on a report prepared by a fugitive member of the Gülenist terror group (FETÖ), Osman Zeki Canıtez, in an attempt to strengthen the government's case, defending that the report was not among the evidence and was misguiding the jury.
FETÖ and its U.S.-based leader Fetullah Gülen are accused of orchestrating the July 15, 2016, failed coup that was beat back in Turkey but left 250 martyrs and nearly 2,200 injured.
The defense also appealed for a previous mistrial based on testimony from another FETÖ fugitive, Hüseyin Korkmaz, who they said "submitted stolen evidence" and "testified wrongly".
The disgraced former police official admitted in court that he had stolen documents related to an investigation and roundup of scores of FETÖ suspects in Turkey in late 2013.
The 12 jurors must decide on each of the six different offenses Atilla is accused of separately and take all decisions unanimously; but if jurors fail to come to a unanimous decision, the judge may declare a mistrial, after which prosecutors would have to decide if to retry Atilla.