Anadolu Agency team sees terrorist killed in operation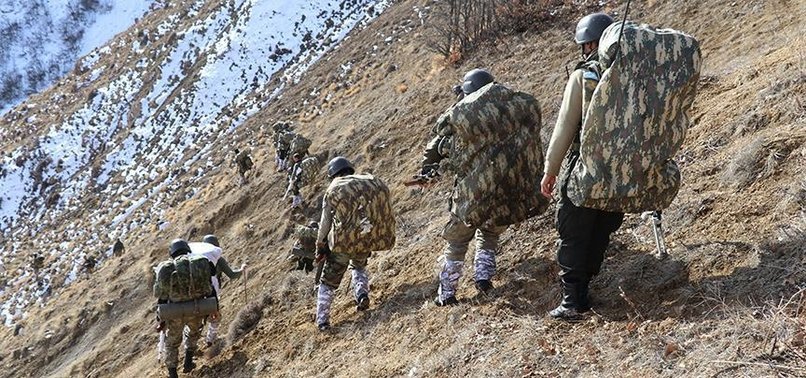 An Anadolu Agency news team witnessed an operation where a PKK terrorist was neutralized by security forces on Friday in the northeastern Erzincan province.
During the operation in Erzincan's Refahiye district, the PKK terrorist was killed after ignoring security forces' order to surrender and responding with gunfire.
The incident took place after units found the terrorist when they located a shelter in the woods during a field search of the area.
The conflict between security forces and the terrorist was recorded by Anadolu Agency cameras.
The ongoing operation, supported by helicopter and jet fighters, was launched on the basis of intelligence tips.
Separately, a PKK terrorist fleeing northern Iraq surrendered Thursday to Turkish security forces in southeastern Sirnak's Silopi district, according to the General Staff.
In separate operations during the week, 50 Kalashnikov infantry rifle cartridges, four sets of mortar ammunition, and howitzer equipment were recovered underground in southeastern Hakkari's Semdinli district.
Also, 23 gelatin dynamites, a hand grenade, three binoculars, 34 batteries and other equipment was seized in shelters in Hakkari's Yuksekova district, the statement also added.
More than 1,200 people, including security personnel and civilians, have lost their lives since the PKK -- listed as a terrorist organization by Turkey, the U.S., and EU -- resumed its decades-old armed campaign in July 2015.