Israel releases 'youngest' Palestinian detainee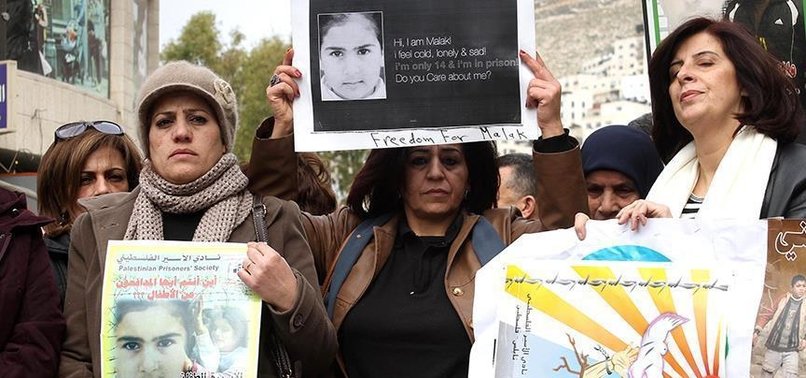 The Israeli authorities on Friday released Malak al-Ghaliz, a 14-year-old Palestinian girl from the Al-Jazloun refugee camp north of Ramallah, after seven months in detention.
Speaking to reporters following her release from Israel's Hasharon detention facility, al-Ghaliz said that Palestinian women and girls in Israeli custody faced "difficult conditions".
Before her release, al-Ghaliz had been considered one of the youngest Palestinians to face jail time in Israel, according to the Palestine Liberation Organization's committee on detainees.
She was arrested in May at the Qalandia checkpoint between Ramallah and Jerusalem after she allegedly tried to attack a group of Israelis with a knife.
According to Issa Qaraqe, head of the detainees committee, Israel is currently holding roughly 7,000 Palestinians prisoners, including 67 women.