Tunisian footballer says he is 'lucky' to be in Turkey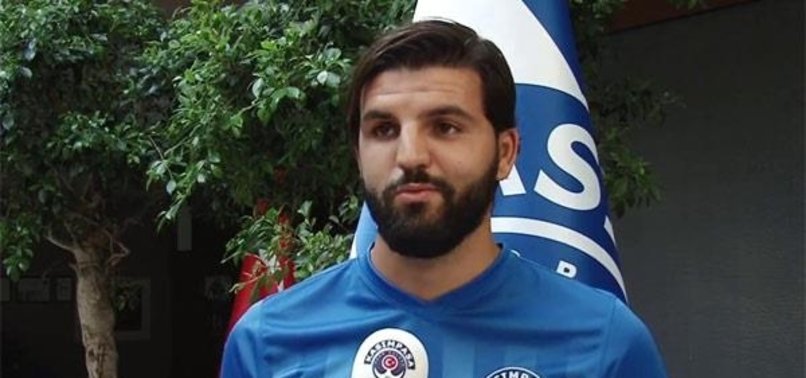 Syam Habib Ben Youssef, a Tunisian footballer who plays for Turkish Super Lig club Kasımpaşa, said he regards himself lucky to live in Turkey.

Speaking to Anadolu Agency, the Kasımpaşa's defender told Anadolu Agency that he is happy to be in Turkey as things went tough in France for immigrants after Sept. 11, 2001 terrorist attack in the U.S.

Youssef was born in 1989 in Marseille, the port city in south France.

City of Marseille has an estimated population of 850,726 people and is known for hosting immigrants mostly from North African countries such as Algeria, Tunisia and Morocco.

Youssef -- a son of an immigrant family - said sometimes immigrants in France have to face troubles.

"I can't say we always have great difficulties but sometimes there are prejudices against immigrants and especially Muslims. After the Sept. 11 attacks, things went a bit tougher for us in France", the footballer remarked.

Youssef added that Turkish flag looks quite similar to Tunisian flag and that it is a "beautiful coincidence" for him.

"Turkey's atmosphere is very beautiful. At Kasımpaşa, I found a warm family environment and you can't find this atmosphere in every club. Istanbul is a very beautiful city and I am not far from my country. So everything is excellent and I am lucky to be in Turkey," the Tunisian international said.

Youssef's contract at the club will expire in June 2020.

He added that there are many talented football players in Turkey. However Youssef said he is a fan of Beşiktaş striker Cenk Tosun.

Tosun, 26, had joined Beşiktaş from another Turkish club Gaziantepspor in July 2014 on free transfer and scored 64 goals in 142 matches for the Istanbul side in three and a half seasons.

German-born Turkish forward Tosun drew attention of European clubs for his individual performance in this season's UEFA Champions League group stage. He managed to score 4 goals in 6 Champions League matches.

In addition, Tosun's 25-meter strike against Portuguese side Porto in the UEFA Champions League won 'Goal of the Group Stage' on Dec. 18.

During his Beşiktaş career, Turkish international won two back-to-back Turkish Super Lig titles in 2016 and 2017.