Air strike kills 35 civilians in Syria's Deir Ezzor: monitor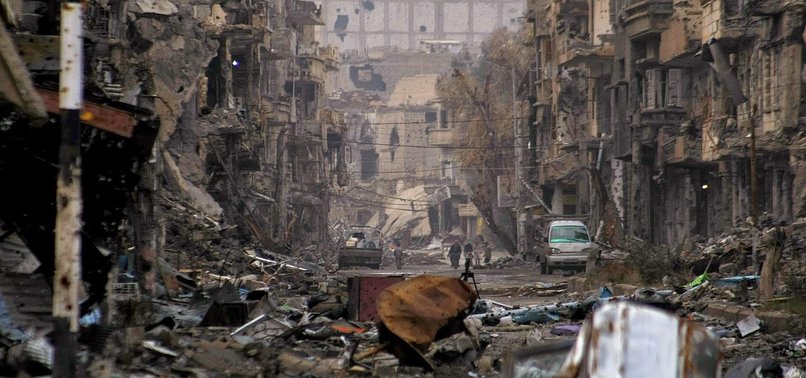 An air strike has killed 35 civilians in one of the last holdouts of the Daesh in Syria's eastern province of Deir Ezzor, a monitor said on Friday.
The raid late Thursday hit a "gathering of civilians" at an ice factory near the village of Al-Soussa near the Iraqi border, the Britain-based Syrian Observatory for Human Rights monitor said.
It was not immediately clear if the strike was carried out by an Iraqi plane or by one of the US-led coalition fighting Daesh, the monitor said.
Iraqi warplanes have recently carried out strikes in eastern Syria, while coalition aircraft have been supporting YPG battling the Daesh.
State news agency SANA reported the strike late Thursday, saying more than 30 civilians were killed and accusing the US-led coalition.
The coalition was not immediately available for comment.
Daesh fighters swept across Syria and Iraq in 2014, declaring a cross-border "caliphate" in areas they controlled.
They have since lost most of that territory to various offensives, but still retain pockets in Syria including in Deir Ezzor.
Al-Soussa lies to the east of the Euphrates River, which runs diagonally through Deir Ezzor, splitting the province in half.
Russia-backed regime forces have pushed back the terrorists on the western side of the Euphrates, while the US-backed Syrian Democratic Forces alliance have battled them to its east.