Trump refuses to answer CNN reporter's question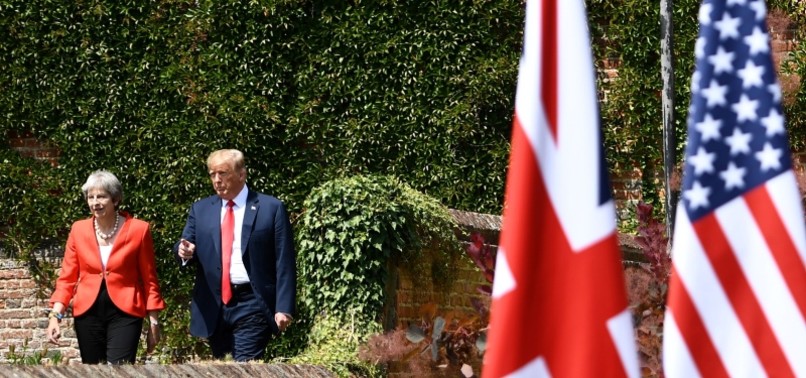 The U.S. President Donald Trump refused to answer CNN reporter's question during a joint press conference with British Prime Minister Teresa May, saying that "CNN is fake news."
"I do not take questions from CNN", Trump added.
That is not the first time for Trump to refuse CNN reporter's questions.
Earlier in June, when Trump held a news conference at the G-7 summit in Quebec, he told reporters during one exchange that he "came up with the term fake news" because many journalists who cover him are "very dishonest." In response to a journalist representing CNN, Trump criticized the premise of the reporter's question and then criticized "fake news CNN" as "the worst."
Trump spoke at a news conference with May following meetings at her official country estate outside of London.
Asked to rate U.S.-U.K. relations, Trump gave them the "highest level of special."
Trump also reiterated that he thinks Boris Johnson would be a great prime minister. Johnson recently resigned as British foreign minister to protest May's handling of Britain's exit from the EU.