Turkish soldier ties knot on Valentine's Day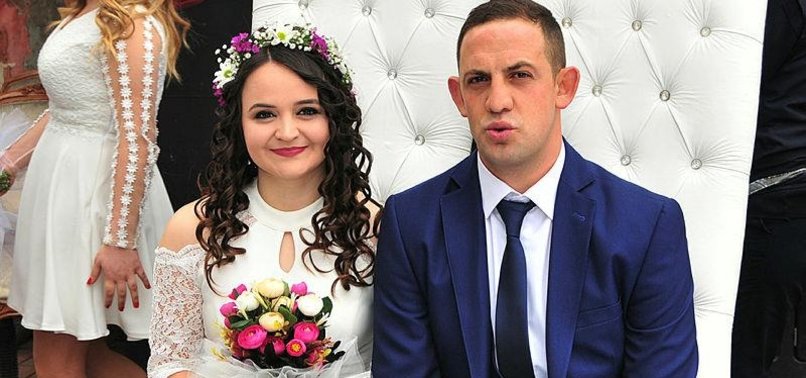 A Turkish soldier deployed in northwestern Syria as part of Turkey's Operation Olive Branch chose Valentine's Day to marry his long-time sweetheart.
Specialized Sergeant Orkun Can Bakılan , who has been serving in the Turkish Armed Forces (TAF) for four years, got married with Eda Güney, his eight-year girlfriend in the Çaycuma district of the Zonguldak province in Turkey's Black Sea region.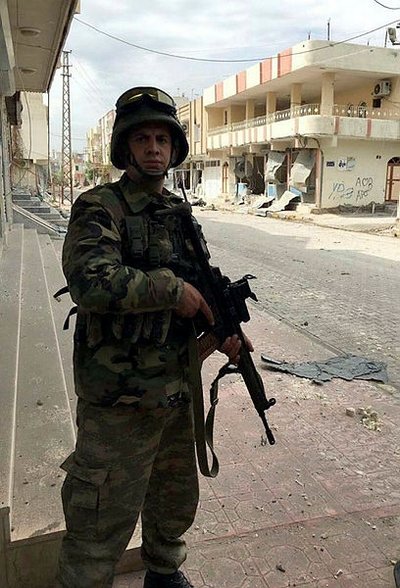 Mayor of Caycuma Bülent Kantarcı solemnized the marriages of four couples, including that of the Bakılan's, in a special ceremony held in the district's main square on account of Valentine's Day.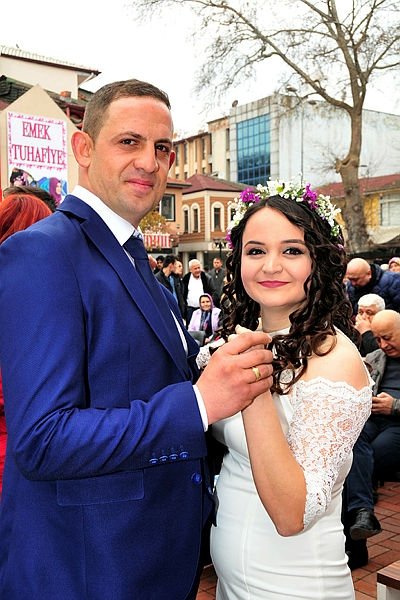 Bakılan , on leave for his wedding, said the ceremony came as a surprise to him too and he would be returning to Afrin in 10 days.
"I am so happy. I married my Eda, who I dreamed of marrying for eight years. May God allow us to live a long life together," said Sergeant Bakılan .
Eda Güney echoed her husband's sentiments, calling it the "happiest day of my life". She said she would always stand by her husband.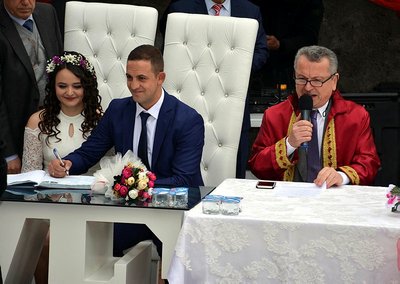 The newlywed said she believed they would stand together despite her husband's demanding profession. "We will shoulder this together and I will always support him and always be with him," she added.
Meanwhile, an Iraqi and Austrian couple chose Turkey's Aegean province of Muğla to tie the knot on Valentine's Day.
Stefania Glokom, 26, from Austria and Ali Muselden Hamed, 35, from Iraq got married on Feb. 14 in the Fethiye district of Muğla.
The couple told journalists that they had met two and half years previously in Austria and chose Turkey as the venue of their wedding ceremony because they loved the country very much.
"I have lived in Istanbul for a while. We are so happy because we are here. We will return to Austria after the ceremony," Hamed said.
Valentine's Day is celebrated with cards, flowers, and chocolates but has its roots in a 3rd-century priest in Rome who performed secret marriages between young people.
Martyred by the Roman emperor Claudius II in 270 A.D., St. Valentine is honored by Christian churches every year.
However, even in Muslim Turkey, young people have developed a fashion for surprise proposals on this day.