YPG 'Syrian militia' of PKK, likely to seek autonomy in Syria, US intel chief says
MIDDLE EAST
Compiled from news agencies
Published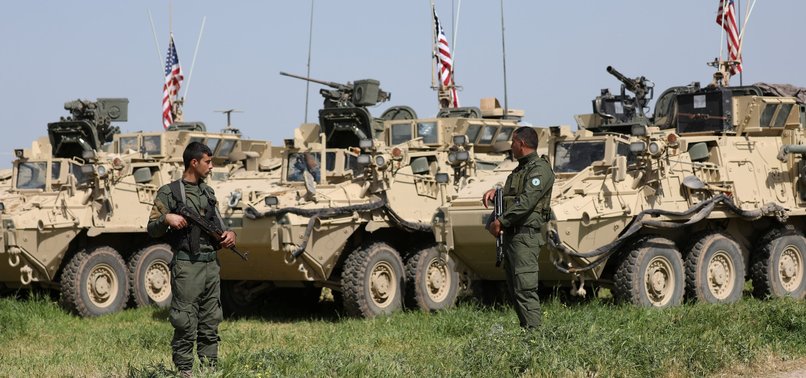 The People's Protection Units (YPG) is "the Syrian militia" of the PKK terror group, U.S. Director of National Intelligence Dan Coats said in a report published Tuesday.
The annual report titled "Worldwide Threat Assessment of the U.S. Intelligence Community" defines threats to U.S. national security in 2018, according to the country's intelligence community.
Assessing the situation in Syria, Coats acknowledged the link between the YPG and the PKK, which is designated as a terrorist organization by Turkey, the U.S. and the EU.
He went on to say that the YPG "probably will seek some form of autonomy [in northern Syria] but will face resistance from Russia, Iran, and Turkey."
Thus, confirming Ankara's concerns that the PKK's Syrian offshoots the Democratic Union Party (PYD) and its armed wing the YPG seek to create a "terror state" along Turkey's 822-kilometer (511-mile) border with Syria.
The U.S.' continuous support for the Syrian Democratic Forces (SDF), which is dominated by YPG terrorists, has long been a cause of tension in relations between Ankara and Washington.
U.S. Secretary of State Rex Tillerson is expected to arrive in Turkey on Thursday to discuss the escalating PKK crisis between the two NATO allies amid Turkey's Operation Olive Branch in northwestern Syria's Afrin which aims to clear the region from YPG and Daesh terrorists.
Coats also said the Syrian conflict "has decisively shifted in the [Assad] regime's favor, enabling Russia and Iran to further entrench themselves inside the country. Syria is likely to experience episodic conflict through 2018, even as [the regime] recaptures most of the urban terrain and the overall level of violence decreases."
He added that Syrian opposition is probably no longer capable of overthrowing Bashar Assad or overcoming a growing military disadvantage.