Global debt hits over $250T in H1: US-based trade group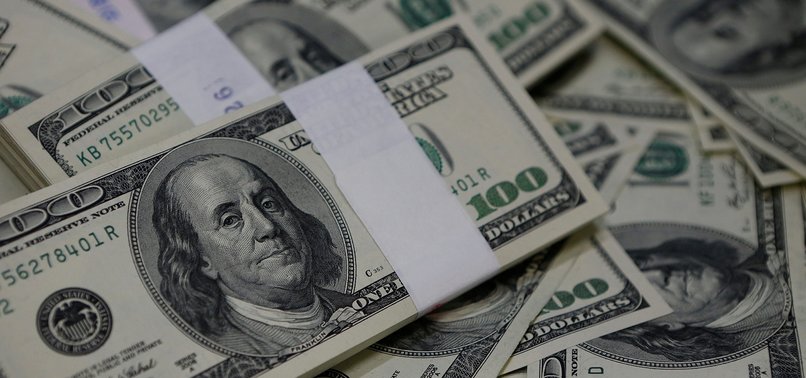 The global debt jumped by $7.5 trillion to reach $250.09 trillion year-on-year in the first half of 2019, said a global trade group of financial institutions.
Households, non-financial corporates, governments, and financial sector' total debt amounted to more than threefold (320%) of the global GDP, the U.S.-based Institute of International Finance said Thursday.
Mature markets' debt constituted 71.8% of the total global debt with $179.5 billion, its data showed.
Emerging markets' debt also hit a record by reaching $71.4 billion or 220% of their GDP, up from $66.8 billion in the same half last year.
China and the U.S. were responsible for over 60% of the increase of $7.5 billion, according to the institute.
"With few signs of a slowdown in the pace of debt accumulation, we estimate that global debt will surpass $255 trillion this year," it said.
The debt of households rose by 3.5% to reach $47.2 trillion, non-financial corporates by 3.2% to $74.2 trillion, governments by 4.2% to $68.4 trillion, and financial sector by 0.8% to $61 trillion in the same period.
The institute also expects that governments debt will reach $70 trillion in 2019, "driven mainly by the surge in U.S. federal debt."
- Foreign currency debts cause risks
"Lack of transparency in some cases-associated with "hidden debt" and/or poorly understood contingent liabilities-creates additional uncertainty and risks," the institute underlined.
Foreign currency debts in emerging markets can cause risks if their growth rates will enter a slowdown process, it highlighted.
It warned high debt burdens may curb efforts against climate risks, saying: "Global climate finance flows remain far short of what's needed for an effective transition to a low-carbon economy."
For preventing global temperatures from increasing 1.5 degrees Celsius by 2050, $3.5 trillion is needed, which was estimated by the Intergovernmental Panel on Climate Change in 2010, the institute recalled.
"To achieve this goal, public and private climate finance flows will have to be scaled up rapidly. This is a growing source of concern for high-debt countries that also have high exposure to climate risk," it added.
It said the climate-vulnerable countries that have weak tax structure will face more challenges.