Colombian capital raises coronavirus alert level after spike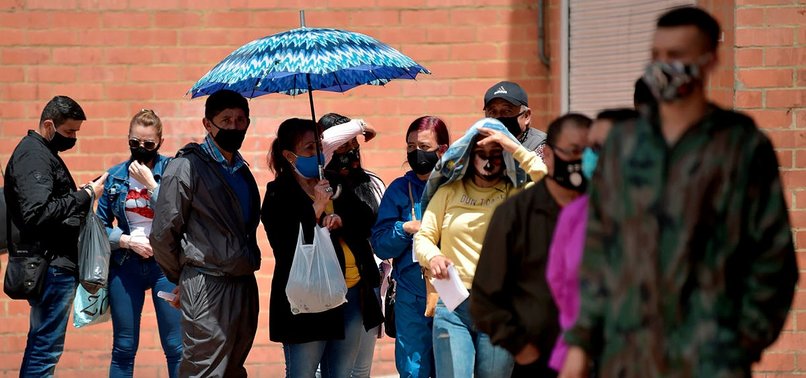 Colombia's capital Bogota, the South American country's coronavirus epicenter, will raise its health alert level and impose a "strict quarantine," the city's mayor said on Friday.
From Monday the city "will begin an orange alert with the intensive care system on red alert," said mayor Claudia Lopez.
The capital city of eight million people has recorded 42,000 coronavirus cases, amounting to 32 percent of Colombia's 134,000 infections, and 950 deaths.
In recent weeks the government of President Ivan Duque, under pressure from the collapse of economic activity, relaxed lockdown measures, which resulted in the rate of infection increasing in Bogota.
Throughout the country of 48 million, 4,700 people have died with the virus.
"In August we will have the largest number of infected people; the largest number of sick people," said Lopez.
Colombia's most populated city on Friday reached 85 percent capacity in its intensive care units enabled to combat the virus.
There will be a rotating strict zonal lockdown operating in the capital from Monday to restrict the movement of people for the next two weeks.
Since lockdown measures were eased, 90 percent of the city's inhabitants have been moving around freely, but Lopez wants to ensure 2.5 million people are staying at home at any time.
Local authorities will provide economic assistance while increasing testing and police patrols, said Lopez.
"We're going to take care of ourselves to pass the infection peak; we're not going to postpone it any more, we're going to face it and defeat it," she added.