Death toll hits 166 in Myanmar jade mine landslide as search goes on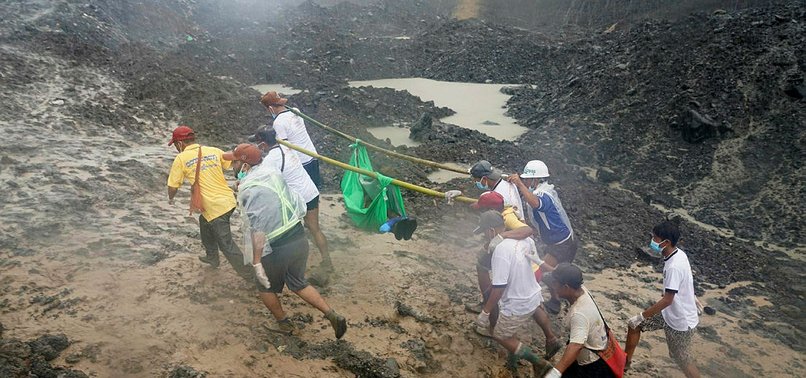 The death toll from a massive landslide that hit Myanmar's jade mining region of Hpakant has risen to 166, the local fire service said on Friday.
Hundreds were picking through loose earth in search of jade when a section of hillside collapsed Thursday morning after a heavy bout of rain, the state-backed Global New Light of Myanmar said.
The collapse unleashed a barrage of mud that swept down the valley into a lake. It is the deadliest mining disaster in the region in recent memory.
Rescuers worked through heavy rainfall to pull the dead from the mud near Wai Khar village, said local lawmaker Khin Maung Myint.
"There were dead bodies floating over the surface" of the lake, he told dpa.
Rescue teams were still searching the area on Friday afternoon, he said. "I don't think anyone is still alive."
The death toll is expected to rise further, although the exact number of people at the site at the time of the incident is unknown.
A commander from the Myanmar military, Tayza Kyaw, arrived on Friday morning to donate cash and rice to the families of the victims, Khin Maung Myint added.
Many migrant workers in Hpakant earn money by picking through huge mounds of discarded mining debris in the hope of finding overlooked pieces of jade.
Fatal landslides are common in Hpakant. A landslide there in 2015 killed 115 people.