Israel annexation protesters pour fake blood in Trump Square fountain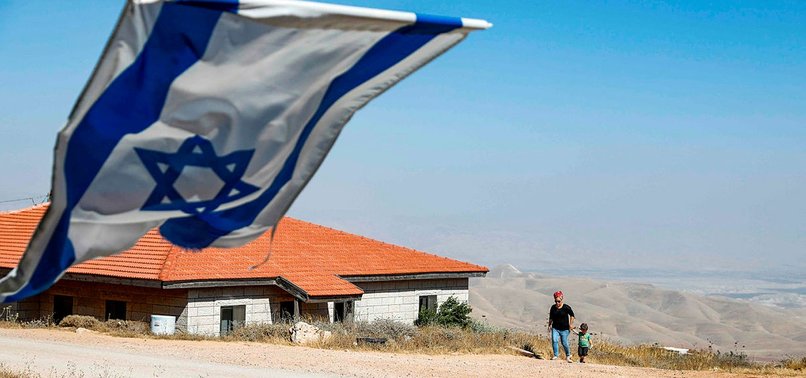 Residents of a central Israeli town on Monday woke up to find the fountain in its Donald Trump Square spurting fake blood, after vandals poured red dye into the waters to protest US-backed annexation plans for the West Bank.
"Annexation will cost us in blood," was spray-painted in red letters next to the fountain in Petah Tikva.
The square was named after Trump last year in honour of the US president's 2017 recognition of Jerusalem as Israel's capital.
The act was the latest in a series of protests against plans by Israeli Prime Minister Benjamin Netanyahu to begin annexing parts of the occupied West Bank, possibly as early as this Wednesday.
Politicians like Netanyahu "are playing with fire," the person behind the protest told Israel's N12 news site, owned by the Channel 12 television channel.
"There are steps that cannot be taken back," said the unnamed protester, adding, "the fear of terrorist attacks during our childhood years we will never forget."
The protester appeared to refer to the second Palestinian uprising in the early 2000s against Israel's occupation of Palestinian territory, marked by scores of suicide bombings.
Donald Trump square, next to Petah Tikva's town hall, includes an illuminated sculpture with the Israeli and US flags. A sign calls Trump "the first to acknowledge Jerusalem as the capital of Israel."
Netanyahu could bring proposals on annexation before the Israeli cabinet or parliament for a vote as early as Wednesday.
The proposals are based on Trump's Middle East plan unveiled in January.