Tear gas fired on protesters near White House as Trump speaks
WORLD
Agencies and A News
Published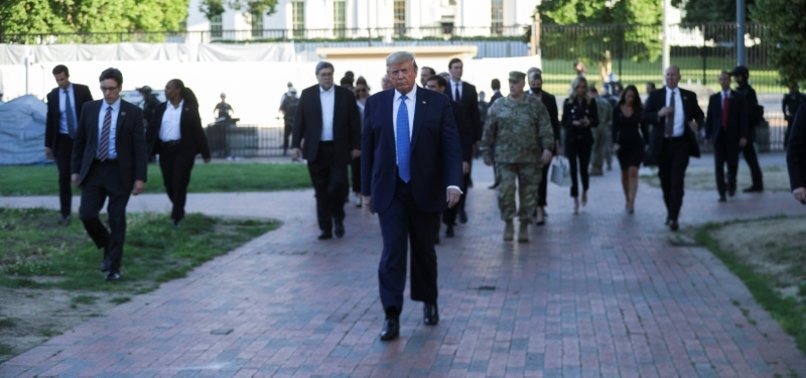 Police have deployed tear gas and flash bangs outside the White House to clear out protesters from Lafayette Park. Police on horses pushed mostly peaceful protesters, and a few throwing objects at officers, out of the way to allow US President Donald Trump to reach St John's Episcopal Church for a photo op as helicopters flew overhead.
Largely peaceful protesters near the White House were repelled with tear gas and mounted police on Monday as President Donald Trump spoke in the Rose Garden, live televised images showed.

Trump said he was mobilizing all federal resources to suppress protests that have erupted since the death of George Floyd in Minneapolis after a police officer pinned him to the ground with a knee on his neck.
TRUMP CALLS UNREST IN WASHINGTON A 'TOTAL DISGRACE'
Trump on Monday slammed protests in Washington in which some properties and monuments have been vandalised as police struggled to disperse crowds.

"What happened in the city last night was a total disgrace," he said. "As we speak I am dispatching thousands and thousands of heavily armed soldiers, military personnel and law enforcement officers to stop the rioting, looting, vandalism, assaults and wanton destruction of property."