Turkey to open Syrian border gate 'as soon as possible'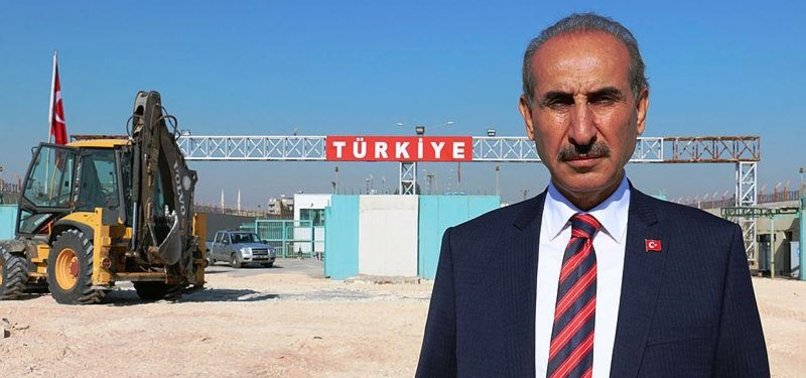 Turkey's efforts to open a border gate in Syria "as soon as possible" continue, a local official in southeast Turkey said Thursday.
Mehmet Yalçınkaya, mayor of the Turkish border district of Akçakale, told journalists that a gate opening to his district from Tal Abyad in northern Syria would facilitate close ties between two nations.
"This gate, which we plan to open for trade as soon as possible, I believe will form a bridge of hearts between Syria and Turkey," Yalçınkaya said, adding that the efforts had been initiated upon Turkish President Recep Tayyip Erdoğan's instruction.
Yalçınkaya inspected efforts at the border in Tal Abyad, which was cleared of YPG/PKK terror group during Turkey's anti-terror Operation Peace Spring.
Turkey on Oct. 9 launched Operation Peace Spring to kick YPG and Daesh terrorists from northern Syria in an effort to secure Turkey's borders, aid in the safe return of Syrian refugees and ensure Syria's territorial integrity.
Ankara reached two separate deals with Washington and Moscow last month, according to which it agreed to pause its operation to allow YPG/PKK terrorists to withdraw from the planned safe zone, where Turkey wants to repatriate millions of Syrian refugees it is currently hosting.
Yalçınkaya underlined that terrorists had heavily damaged the gate.
"Our friends and vehicles are all working to open the gate.
"We are doing our best to normalize life in Syria as soon as possible," Yalçınkaya added.