Video of brutal elephant killing causes outcry in Kenya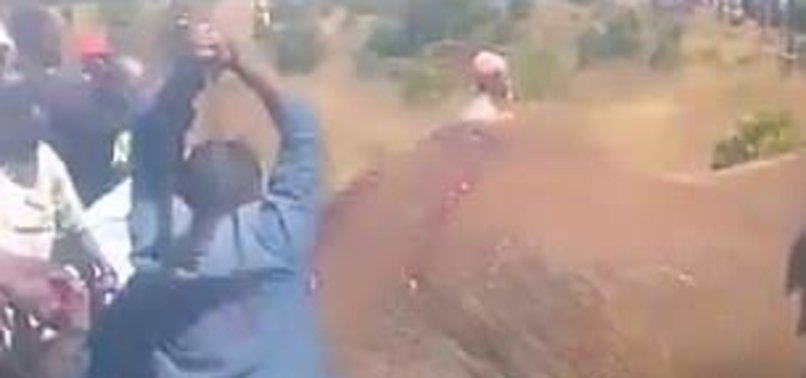 Disturbing video has been unearthed showing angry villagers hacking an elephant to death in Kenya. In the video, which began circulating on Twitter Monday, a gang of men armed with machetes and axes can be seen slashing the injured animal as it lies on the ground.
A video of an elephant being brutally killed with machetes and axes has caused outcry on social media across Kenya.
The video, filmed by an unknown person on a mobile phone, shows villagers attacking a kneeling, defenceless elephant, hitting him with sharp objects until he dies.
Kenyans were calling on Twitter on the national wildlife service to arrest the perpetrators.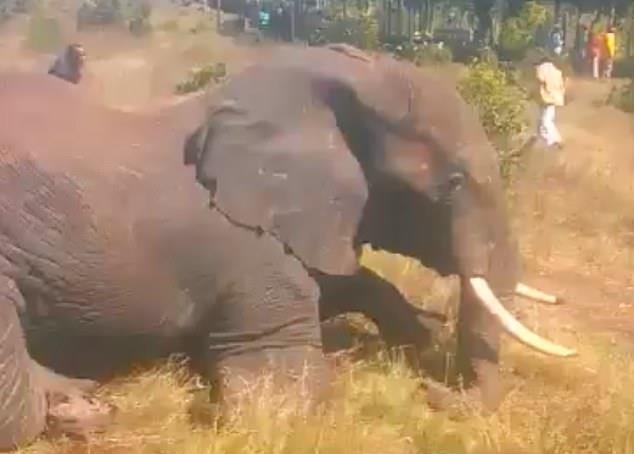 The incident occurred in mid-2018 near the Ncoroiboro-Imenti forest, about 240 kilometres north of the capital Nairobi, according to the Kenya Wildlife Service (KWS).
KWS rangers found the dead elephant at the time but had no leads about who had killed the animal, the organization said.
It remained unclear on Wednesday why the video was only posted on social media this week and who had initiated the campaign.
"Now that KWS is in possession of the video, the culprits will be arrested with help from the local authorities," KWS said in a statement.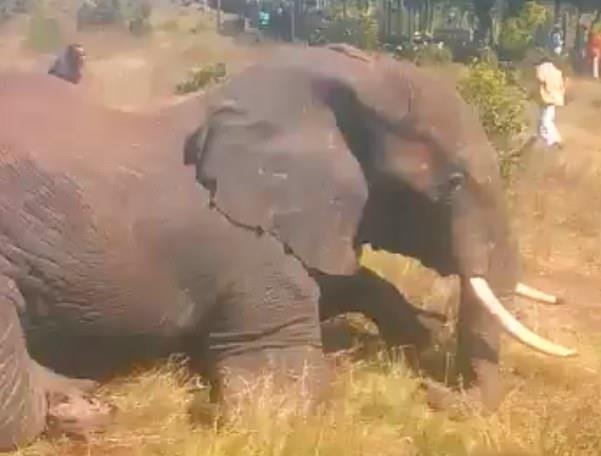 "Perhaps the saddest thing about the brutal killing of an elephant in Kenya is that it happened last year and we didn't know about it. His death went unnoticed by most of us," Paula Kahumbu, a Kenyan conservationist and director of Wildlife Direct, wrote on Twitter.
Conflict between humans and wildlife is not uncommon in the East African nation, especially in communities living in close proximity to national parks.
"There is a possibility that the elephant was retracing its migratory pathway when it found humans had already encroached on their land," Maurice Nyaligu, elephant programme coordinator at the World Wide Fund for Nature Kenya (WWF), told dpa.