UN plan tackles killing sprees at holy sites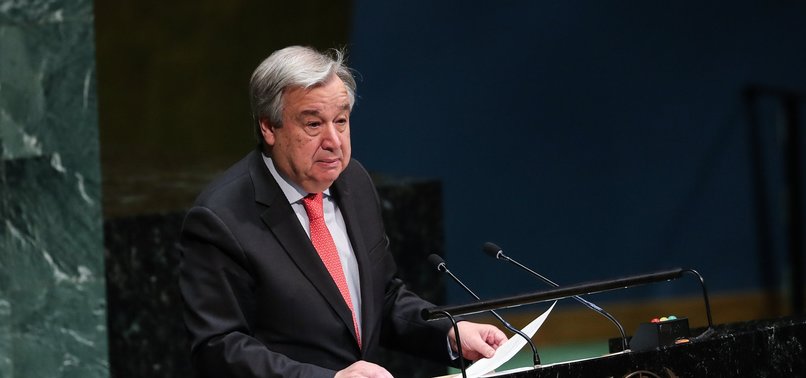 UN Secretary-General Antonio Guterres on Thursday launched a plan to tackle an apparent rise in hate speech and violence against religious groups following a series of deadly attacks linked to faith.
Addressing reporters in New York, Guterres outlined a scheme to help governments make holy sites safer for worshippers while tackling white supremacists, neo-Nazis and other hardliners who harass minority faith groups.
"When people are attacked because of their religion or beliefs, all of society is diminished," said Guterres. "Houses of worship around the world must be safe havens for reflection and peace, not sites of bloodshed and terror."
The UN began work on the plan after a gunman attacked Muslims attending Friday prayers in Christchurch, New Zealand, in March, and another strike on a synagogue in Pittsburgh, in the U.S., that left 11 worshippers dead in October last year.
"Our world is plagued with a surge in anti-Semitism, anti-Muslim hatred, attacks against Christians, and other religious groups. In recent months alone, Jews have been murdered in synagogues, Muslims gunned down in mosques, Christians killed at prayer," Guterres said.
The action plan was drafted by Spanish diplomat Miguel Moratinos, who heads the UN Alliance of Civilisations, a group led by Turkey and Spain aimed at fostering understanding between cultures and societies.
The 29-page document, called In Unity and Solidarity for Safe and Peaceful Worship, tells governments how to better protect holy sites and how to stop people from committing acts of violence against religious groups.
"The plan intends to be a result-oriented document that can provide better preparedness and response to possible attacks against religious sites," said Moratinos.
"The success of the plan will rest on its implementation and the sustained commitment by all stakeholders, in particular, member States, to work actively in the safeguard of religious sites, in collaboration with relevant actors."