World stands against religion-based violence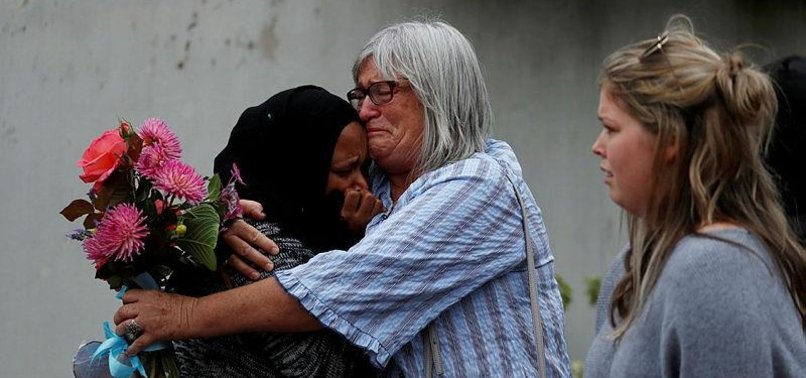 People across the globe commemorated the victims of religious-based violence on Thursday.
On the first International Day Commemorating the Victims of Acts of Violence Based on Religion or Belief, governments and other bodies recognize that violence against people based on their faith is a serious and growing problem, as illustrated by the recent Christchurch massacre on March 15, synagogue shootings in U.S., bombings in Sri Lanka.
UN Secretary General Antonio Guterres reaffirmed in a statement the body's "unwavering support for the victims of violence based on religion and belief", promising to try to prevent such attacks in the future and seek accountability against those responsible.
The Independent Permanent Human Rights Commission (IPHRC) at the Organization of Islamic Cooperation (OIC) expressed concern on "grave human rights violations faced by Muslims in different parts of the world especially Occupied Palestine, Indian Occupied Kashmir and Myanmar".
In a Twitter statement, the OIC body urged the international community to "act to ease their sufferings and bring the perpetrators of such violence to justice without impunity".
Geneva-based UN experts on freedom of religion, minority rights and culture in a joint statement urged governments to step up efforts to combat intolerance, discrimination and violence against people based on religion or beliefs.
"States have an important role to play in promoting religious tolerance and cultural diversity by promoting and protecting human rights, including freedom of religion or belief," said the experts, comprising of 15 special rapporteurs, part of the Special Procedures of the Human Rights Council.
"Any distinction, exclusion, restriction or preference based on religion or belief which has the effect of nullifying or impairing the recognition, enjoyment or exercise of human rights and fundamental freedoms on an equal basis would amount to religious intolerance and discrimination," they added.
The rise of violence against religious communities triggered a joint draft from Poland, Brazil, Canada, Egypt, Iraq, Jordan, Nigeria, Pakistan and the U.S. earlier this year in the UN to commemorate the day. It was adopted by the UN General Assembly, setting Aug. 22 as the day of commemoration.