Brazil's president blames NGOs for massive Amazon fires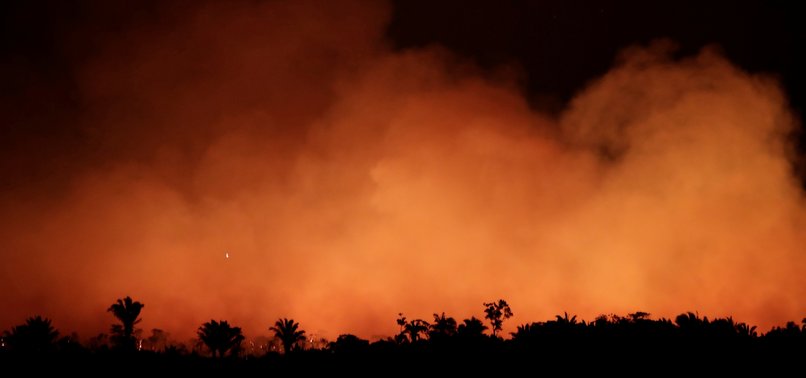 Brazil's president said environmental groups have been starting the biggest wildfires currently blazing through the Amazon Rainforest out of their grudge against his government.
In the past week, some 68 protected areas and indigenous reservations in the world's largest single rainforest were affected by the fires, according to the country's National Institute for Space Research (INPE).
"There may be, yes, and I'm not asserting this, criminal acts by the NGO [non-governmental organization] people to focus attention on me, against the government of Brazil, and that's the war we are dealing with," Jair Bolsonaro told reporters on Wednesday, according to Spanish EFE Agency.
Bolsonaro stressed that his government had "cut the public money that was going to the NGOs" accusing them of carrying out projects that did not actually protect the ecosystems in the region.
"So, these people are feeling the lack of money," he added.
Urging officials to find out the root cause of the fires, Bolsonaro said the government should "do everything possible" so that the "existing crime" did not escalate.
Environmental groups and other NGOs did not represent Brazil's interests, he said.
However, the Amazon Environmental Research Institute (IPAM) said the growing number of fires were "related to deforestation and not to the worst drought imaginable".
The INPE underlined that the number of wildfires in the country had risen by 83% compared to the previous year.
For its part, the U.S. National Aeronautics and Space Administration (NASA) said that the number of blazes may be "record-setting".