Remove Priyanka as peace ambassador: Pakistan tells UN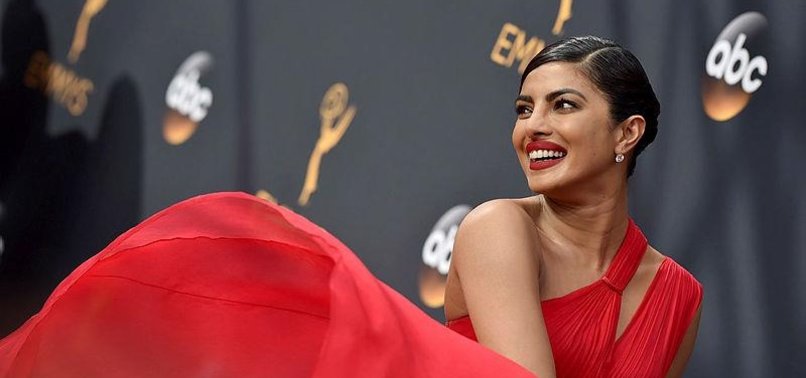 Pakistan on Wednesday lodged an official complaint with the United Nations against Indian actress Priyanka Chopra to remove her as a UN goodwill ambassador over her comments in support for war.
In a letter sent to the UNICEF chief Henrietta Fore, Pakistan Human Rights Minister Shireen Mazari accused Indian actress and former Miss World Chopra that she is supporting the Indian Premier Narendra Modi on his move to strip the special status of Jammu and Kashmir.
"Ms Chopra has publicly endorsed this Indian government position and also supported the nuclear threat issued to Pakistan by the Indian defense minister," Mazari asserted.
Mazari demanded the UNICEF to immediately revoke her title of a UN goodwill ambassador for peace.
"All this goes completely against the principles of peace and goodwill that Ms Chopra is supposed to uphold as a UN Goodwill Ambassador for peace."
Chopra was appointed UNICEF goodwill ambassador in 2010 and 2016.
Mazari's reaction came after a recent video of a cosmetics event in the U.S. city of Los Angeles went viral on social media where an American citizen of Pakistani origin Ayesha Malik called Chopra a "hypocrite" for encouraging nuclear war against Pakistan.
Malik was quoting her tweet on Feb. 26 in which Chopra wrote "Jai Hind [Hail India] #IndianArmedForces".
Tensions between Pakistan and India have flared following New Delhi's scrapping of the special status of the Muslim-majority Jammu and Kashmir region.
The India-administered region has been facing a clampdown since Aug. 5, when the Indian government nixed Article 370 of the Indian constitution which conferred a special status on it. Hundreds of people, mostly political leaders, have been detained or arrested by authorities since the Indian parliament made the move.
The Himalayan region is held by India and Pakistan in parts and claimed by both in full. China also controls part of the contested region, but it is India and Pakistan who have fought two wars over Kashmir.
Some Kashmiri groups in Jammu and Kashmir have been fighting against Indian rule for independence or for unification with neighboring Pakistan.
Thousands of people have been killed in the conflict in the region since 1989, according to several human rights organizations.