US offers condolences to Turkey's defeated coup victims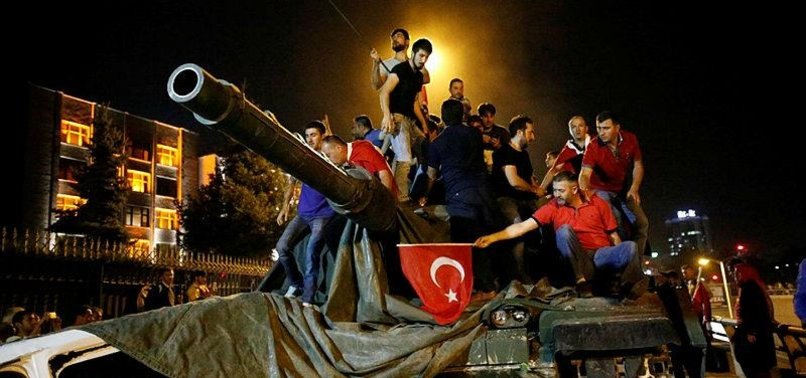 The U.S. on Tuesday offered condolences for the victims of July 15 coup attempt, a day after Turkey commemorated the third anniversary of the defeated putsch.
"The United States offers its deepest condolences to the friends and loved ones of those injured or killed during the 2016 coup attempt in Turkey," a State Department spokesperson told Anadolu Agency in a statement.
The defeated coup attempt "was an attack on democracy and a stark reminder that the preservation of democracy requires perseverance and safeguards for fundamental freedoms," said the statement.
Turkey marks July 15 as Democracy and National Unity Day, which is commemorated with events honoring those who lost their lives while defeating the putschists and to remember the bravery of the nation.
The Fetullah Terrorist Organization (FETO) and its U.S.-based leader Fetullah Gulen orchestrated the defeated coup of July 15, 2016 which left 251 people martyred and nearly 2,200 injured.
Ankara accuses FETO of being behind a long-running campaign to overthrow the legitimate state apparatus through the infiltration of Turkish institutions, particularly the military, police and judiciary.
"The United States affirms our steadfast support for the Turkish people and their democratic institutions," read the statement.