Pakistani traders observe nationwide strike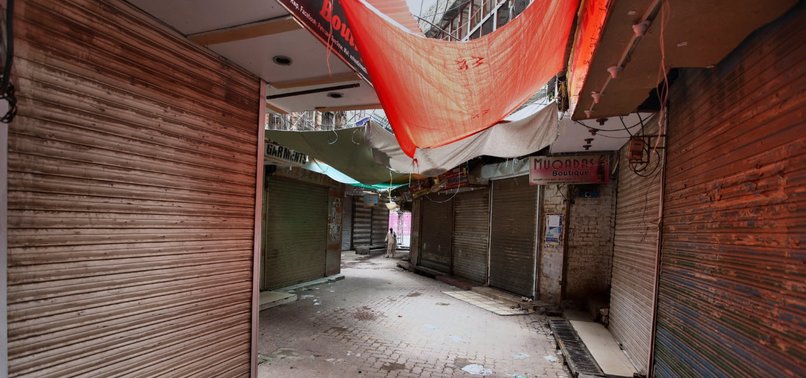 Pakistani Prime Minister Imran Khan's government is facing its first countrywide strike of traders on Saturday against a hike in taxes in current fiscal budget of 2019-20.
"We are observing a countrywide shutter down strike, all markets in major cities of the country are closed and traders are holding rallies against the imposition of news taxes" Sharaft Ali Mubarak, a central leader of traders told Anadolu Agency on phone.
The government has increased taxes on commercial importers from 17% to 20% while imposed several restrictions on small traders, he said.
According to the traders, the government has imposed income tax on all people who are earning annually Rs 4,0000 [$2531] while previously this limit was Rs 12,00000 [$7594].
Mubarak added that increase in dollar exchange rate, petroleum products, gas and electricity has brought a new wave of inflation in the country and people are unable to afford a current price hike.
Khan's government is facing tough criticism from public as prices of commodities increased during the last few months.
Onions prices increased by 72.13%, Pulse moong 42.67%, sugar 33.50%, fresh vegetables 18.05, cooking oil 7.73 % while milk prices increased by 4.48%, according to Pakistan Bureau of Statistic.
On Thursday Khan said that only 1% of total 220 million population in the country was filing tax returns each year.
"If people want to bring out Pakistan from its current economic crisis they should pay tax," Khan told reporters in Karachi.