Chinese President Xi arrives in North Korea for talks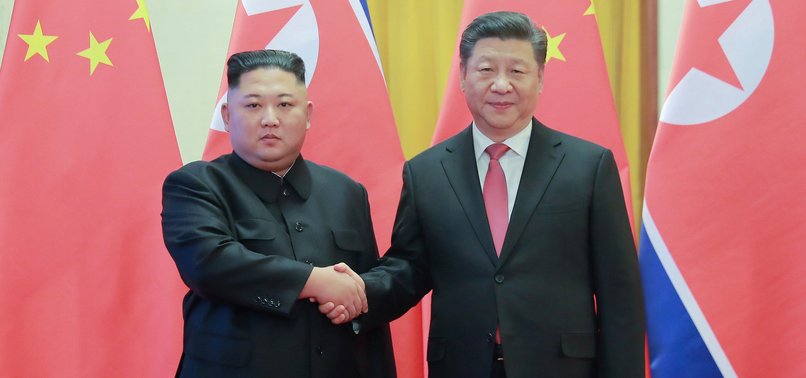 Chinese President Xi Jinping on Thursday arrived in North Korea, kicking off a historic visit that marks first visit of a Chinese leaders to Pyongyang in 14 years.
According to Chinese state media, he is accompanied by Foreign Minister Wang Yi, top diplomat and a member of the Political Bureau of the Chinese Communist Party's Central Committee Yang Jiechi and key economic adviser He Lifeng.
The visit assumes significance, as it comes a week ahead of Xi's planned meeting with the U.S. President Donald Trump on the sidelines of the G20 summit in Japan. Analysts believe that Chinese president's trip could portend some movement in the stalled nuclear talks between North Korea and the U.S. The talks between North Korean leader Kim Jong-un and Trump ended abruptly in Hanoi last February, with the two sides failing to reach a deal.
A report by the South China Morning Post said that both leaders will discuss denuclearization process of Korean peninsula.
"The economic cooperation could be on the agenda," the report said mentioning that China's head of the National Development and Reform Commission He Lifeng is also part of the Chinese delegation.
Xi's visit is fifth by any Chinese leader, ever since Beijing and Pyongyang established diplomatic relations in 1949. The two neighboring countries are celebrating the 70th anniversary of their diplomatic ties.
U.S. President Donald Trump has shown personal interest in talking to Kim, holding two summits in less than a year since June 2018.
An analysis put out by Chinese official news agency Xinhua said China could play a unique and constructive role in breaking the cycle of mistrust between North Korea and the U.S., so they can work out a roadmap to achieve denuclearization.
The U.S. is demanding that North Korea abandon its nuclear weapons development before international sanctions are lifted. North Korea is seeking a step-by-step approach. It has been demanding that its steps towards denuclearization should be matched by concessions from the U.S. that included relaxation of economic sanctions.