Palestinian NGO shows solidarity with Anadolu Agency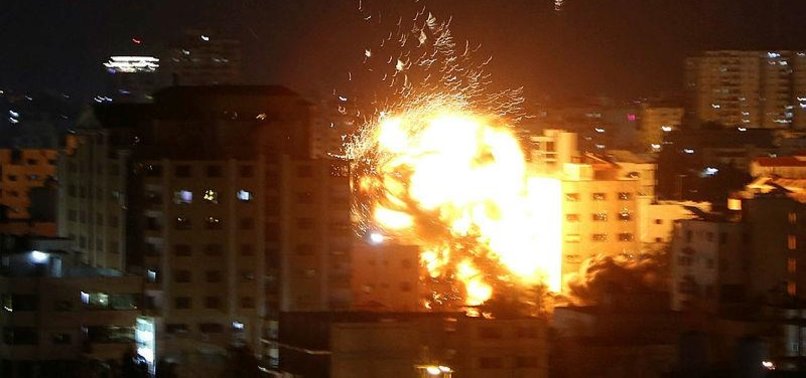 The Palestinian Human Rights Foundation has condemned an Israeli attack that destroyed Anadolu Agency's office in the blockaded Gaza Strip earlier this month.
In a Friday letter to Anadolu General Director Şenol Kazancı, the NGO expressed its full solidarity with the news agency, voicing its "readiness to join any legal effort aimed at prosecuting the Israeli occupation for this crime".
On May 4, Israeli warplanes targeted a building housing Anadolu Agency's Gaza City office with at least five rockets. While the incident left no deaths or injuries, the building was reduced to rubble.
Based in Beirut, the Palestinian Human Rights Foundation advocates for the rights of Palestinians, especially the right of Palestinian refugees to return to their homes in historical Palestine from which they were driven in 1948 to make way for the new state of Israel.